My first view of the front of the chapel.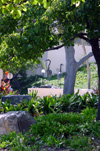 Another angle.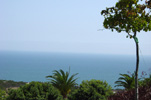 Sam doing what he does best.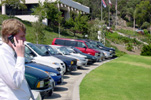 The front of Stauffer Chapel.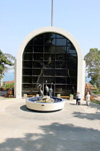 Sam hanging out while I explore the scenery.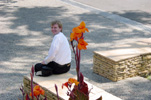 Another side of the chapel.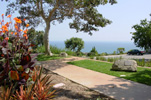 Practicing her piece.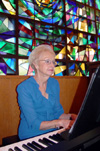 Look at that beatiful stained glass!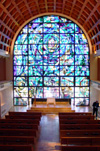 Closeup of a pane of stained glass.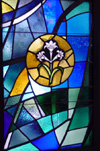 Tim and his groomsmen. I really like how this shot worked out.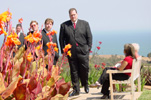 Tim directing Phil on something.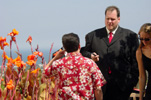 Flowers are always overdone but I never tire of taking pictures of them.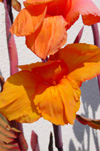 Annette's sister and neice.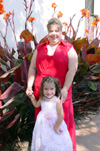 Tim looking sexy above the crowd.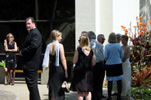 Visiting while waiting for the wedding to begin.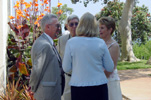 Tim greeting family before wedding.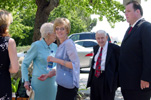 Another view.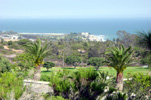 Ever since my very first photography class I've been intrigued with lines.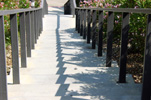 A hug.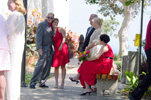 Tim's cufflink which has his grandpa's signature engraved on it.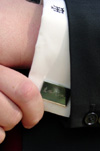 Annette visiting before the ceremony while soon to be brother-in-law holds up her dress.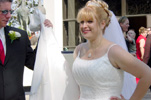 Tim and Annette not yet husband and wife.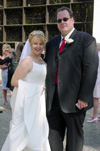 An affectionate look.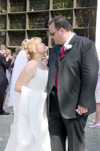 The side of the chapel. This is my favorite picture of the weekend!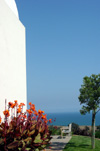 Cindy and fiance'. Cindy used to work for linkLINE.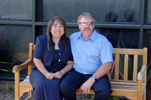 The bridesmaids talking.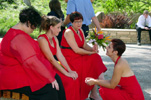 The bridesmaids. I'm not sure which of these two similar shots I like best. If they were seperate they are both nice but are more impacting on right after the other.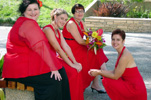 The wedding guests.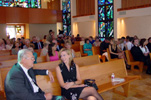 Chrisse who also used to work for linkLINE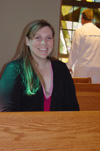 The wedding started.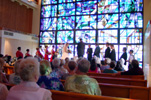 Listening intently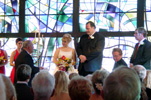 Exchanging Rings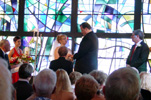 Giving of a single rose.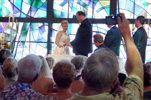 Announcing Mr. Tim and Annette Hatch!!!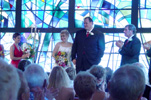 A beautiful flower outside the chapel.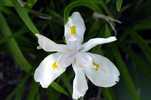 Another shot of ths same beautiful flower. I love the stem of this flower. It looks bubbly.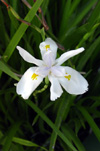 Tim and Annette's gifts to eachother, the single roses together.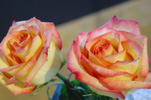 A nice portrait with the stained glass giving unique lighting.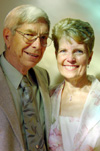 David and Erin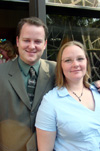 Jason, Holly, Sam, David, Erin, Steve and David U.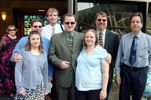 Carlos and Nancy
The awesome cakes made by Annette!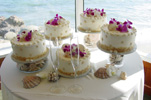 A close up with the ocean and rocks in the background.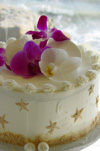 The ocean view on the patio.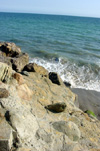 There I go again with the lines.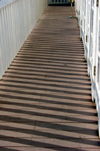 David, Erin, Nancy, Carlos, Sam, Holly and Jason enjoying the view from the patio.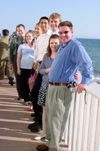 Sam and I :)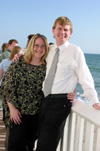 A cute picture of Sam while he squints due to the brightness.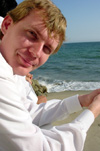 Tim and Annette Hatch listening to Jerome making the speach.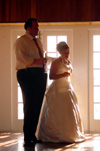 Still listening to Jerome. I liked the sillouette look of my angle.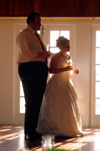 The centerpiece, candle and the reception favors - Annette's homemade chocolate! :-P
Playing with the focus of the same shot as above.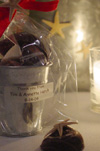 A cute shot of Erin and David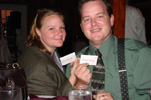 A nice shot of Cindy. You would never guess that she struggles with cancer. She's beautiful with a smile the shows what's inside.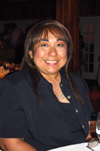 Steve, Sam and David U.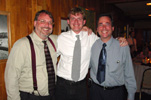 Playing with focus again and lighting on one of the Orchid centerpieces.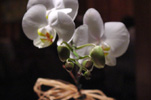 Sam and I... This shot makes me smile.