Rehersal Dinner
Kerri and soon to be hubby Kenny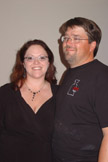 Cousin Clint, Aunt Darlen and Brian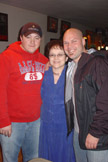 Tough guys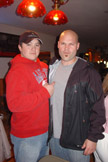 Me, my cousin Joey and her hubby Nate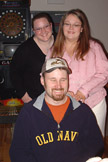 Cousin Kerri and Aunt Darlene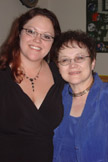 Aunt Cheryl, Grandpa and Uncle Tom, Dad, Mom and Aunt Darlene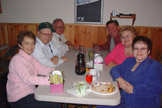 The cousins - Clint, Heidi, Brian, Joey and Nate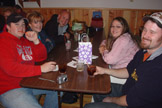 The girls - Me, Joey, Kerri and Heidi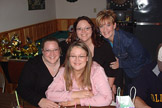 Sisters - me and Heidi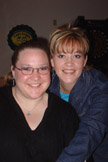 Daughters and Pops - Cheryl, Karen (mom), Grandpa, Darlene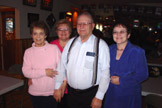 Sisters - Karen (mom), Darlene and Cheryl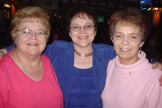 another sister shot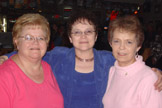 Brian and Grandpa (Brian is wearing Grandpa's signature hat!)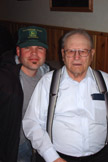 me and Grandpa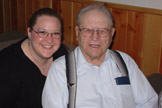 Cousins - a very blury image but the only one of all of us together...
l-r Brian, me, Joey, Nate, Clint, Heidi, Kenny and Kerri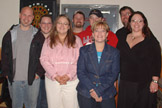 Mom and Dad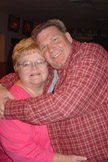 Another one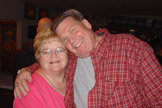 Aunt Cheryl and Uncle Tom (He makes jewelry like the type that is on his tie)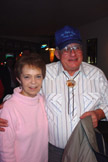 Brother and sister - Client and Joey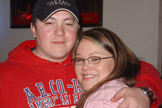 Sister and Brother - Heidi and Brian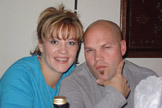 Awh... I love this shot of Joey and her hubby Nate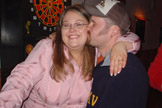 Singing their heart out! Joey, Darlene and Kerri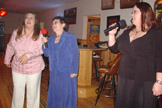 Heidi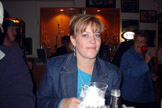 The cool guys - Brian, Clint and Nate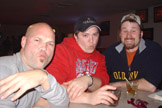 Kerri's bridesmaid (I feel bad I can't remember her name)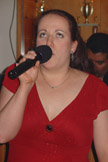 Dancing ON the bar ... at the bar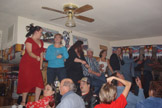 The boys engrossed in their own stories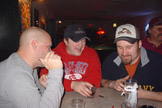 still dancing on the bar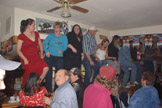 getting down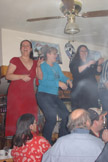 havin a good ol' time at the Bear Trap - The owner is the one next to my cousin Kerri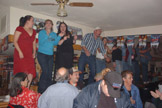 Clapping and line dancing the best they can on a bar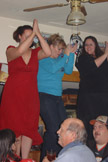 And back to singing their hearts out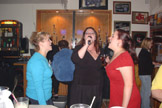 having a lot of fun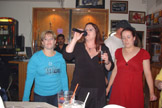 Cousins - Heidi and Kerri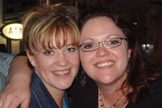 Cousins - Kerri and me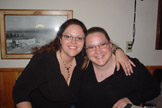 What's her name and Kerri hehe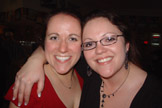 Cousins - Heidi, Kerri and me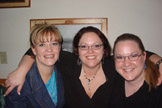 Cousins - Heidi, Clint, Brian and Nate (thouroughly enjoying themselves)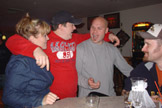 My cousin Kerri's Wedding
Me at my cousins wedding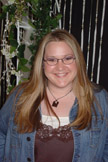 Heidi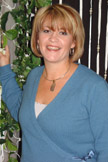 Me and my cousin Joey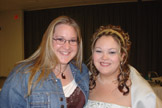 Me in the snow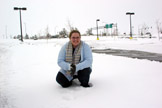 Megan and Bailey playin in the snow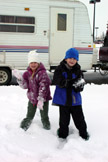 lots of white stuff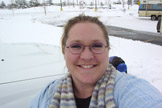 Megan in the back seat of the truck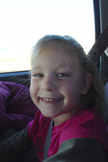 being adorable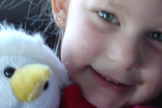 Bailey pretending to be sleeping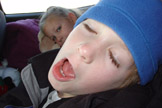 Me in the front seat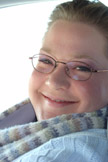 Heidi in the backseat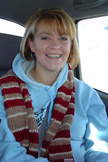 Bailey looking out of it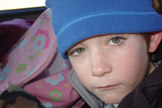 Megan daydreamin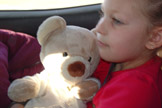 Brian in the review mirror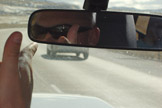 Brian from the side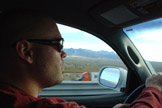 My battery died on my camera so my cousin let me use his camera. These are the shots from his camera the day of the wedding.
My beautiful MOM!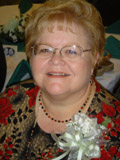 Cousins - Me and Clint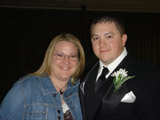 Megan dancin with the cutest boy in the room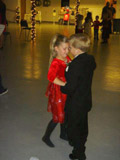 Being dragged to the alter! So appropriate in my cousins case hehe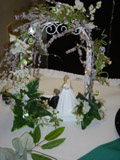 Hi!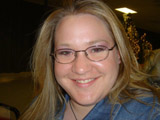 Aren't they cute?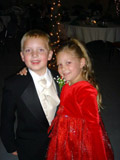 Kenny and Kerri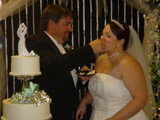 Brian showing something to Clint, Bailey and Madison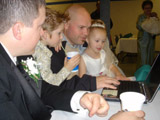 Father/daughter dance changed to grandfather/daughter dance since my uncle passed away. They are dancing to my grandparents wedding song. Very sweet moment!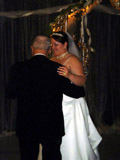 My mom and sister Heidi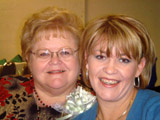 Clint and Aunt Cheryl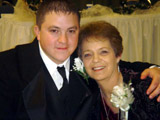 Madison and Brian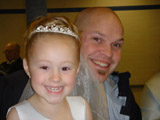 Kenny and Kerri cutting the cake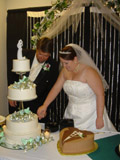 Bailey talking to his dad on my phone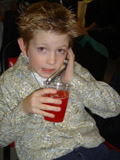 Mackenzie (?sp)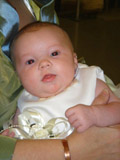 I like this shot of my cousin Clint and sister Heidi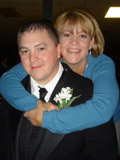 Good looking family! Clint with Grandpa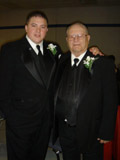 Bailey holding Mackenzie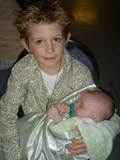 Megan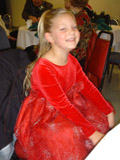 Megan again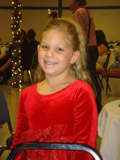 Heidi holding Mackenzie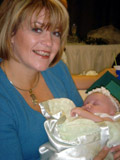 The family we went to see - Grandpa, Aunt Darlene, Kerri, Kenny, Joey, Nate (holding Mackenzie), and Clint and Madison are down front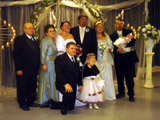 My mom, dad and me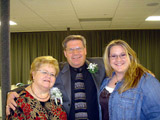 My mom with her sister and two friends from HIGHSCHOOL!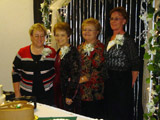 Hammin it up in front of the camera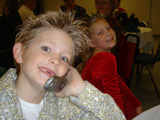 GQ Clint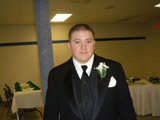 My beautiful mom!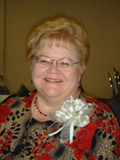 Clint looking good with a beer in his hand... hmmm ok he's looking good aside from the beer in his hand hehe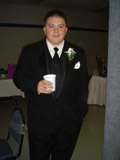 The cake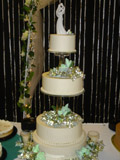 Kerri and her new hubby Kenny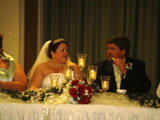 My Aunt Cheryl, a friend of my moms from highschool, my mom and another friend of my moms from highschool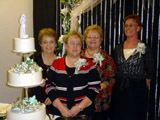 Me and my brother Brian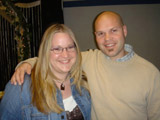 Kerri feeding Kenny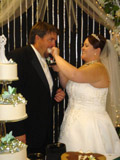 The head table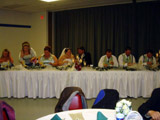 Heidi and Mackenzie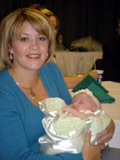 Megan and her crush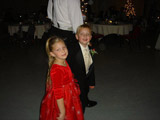 Siblings - Me, Heidi and Brian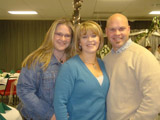 My good looking Grandpa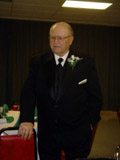 Grandpa with Megan his great granddaughter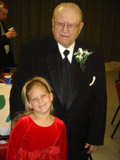 My cousin Joey's Family - Joey, Madison, Mackenzie and Nate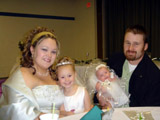 Mackenzie and her grandma (my Aunt Darlene)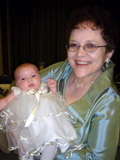 Brian, Clint and Heidi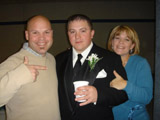 Brian and Clint chillin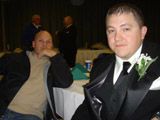 Clint and Grandpa!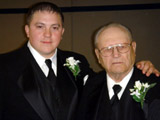 Heidi and Bailey dancing... how sweet!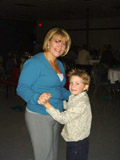 Mackenzie and Grandma! I love this shot!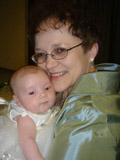 Nate is an awesome dad!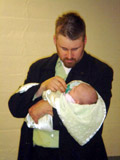 Clint, Grandpa and Brian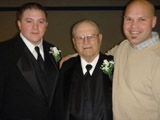 Madison and Brian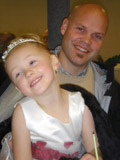 Clint and me :)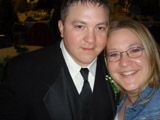 Mackenzie! She's a doll!