Sunday, August 16, 2009
Weight Loss
- So I hit a plateau for a couple weeks there. I would fluctuate between 3 pounds, neither going over or under but somewhere in between on each day. I started a exercise routine and wondered if that was it. I was on the verge of being discouraged when I measured and weighed last week and had lost 1 pound for a total of 28 pounds. I measured and went down 7 1/2 inches, which the time before I had gone down 10 pounds and 7 1/2 inches. So I was happy to see that even though the scale wasn't showing a difference my body was. Well I've stayed consistent with my exercise routine and have officially lost 34 pounds and 41 1/2 inches all over as of this morning! :D I feel fantastic!
What's more surprising is that 3 years ago when I was a couple pounds lighter then I am now, my measurements were bigger then they are now! So I may weigh more by a couple pounds but I'm smaller physically. It feels great and has made me even more determined to keep going. I understand that plateau's happen and will happen in the future but I'm going to stick them out. The reward is so worth it!
Another interesting fact is that the last time I lost this much weight I did it over a span of 10 months. I've currently been working on losing weight since early June! Only two and a half months! :) It makes me feel my next big goal is very attainable! I've reached my first goal which is to lose 32 pounds. My ultimate goal is an additional 50 pounds but my next short term goal is 25 pounds. So I'll keep you posted!
Birthday Plans
- I'm not sure if these plans are going to happen yet but... I want to have a BBQ on my birthday which is September 4th. I picked Friday because I'm going to BootieLA on Saturday September 5th with a big group of friends and that's always a late night so I figured I'd be too tired to do anything on Sunday September 6th. So we'll see if I can pull this together. Right now the financial side of it is what's concerning me, even if I have everyone bring something. But I haven't had a big party at this place yet. I've had a dinner party of about 20 people but this would probably be bigger then that, at least I hope so. :) Oh and I plan on going to Disneyland the day of my birthday if that works out. I signed up for the free birthday pass but since I already have a season pass I hear they give a gift certificate in its place.
Job Search
- I've been pretty discouraged about the whole job hunt thing. I've gotten confirmation that doors are staying shut for a reason, just haven't figured out what God's reason is yet. That might seem a little odd but it's true. Things have happened that there is no other explanation then God shut the door. I'm trying to stay positive about that. It's hard to understand when I don't see the bigger picture. But that's what faith is all about, trusting in what you can't see or understand.
Unexpected Honesty
- Right now I feel so torn between being a good Godly woman and being completely unrestrained in opportunities of the worldly nature. There's a song that fits where my hearts at.
Satisfy - Tenth Avenue North

Before the sun has touched the sky
Colors bursting from Your eyes
Before the flood of the morning light
Before the earth has felt Your heat
Before I stand up to my feet
Before I begin to feel this weak

Satisfy me Lord, oh oh
Satisfy me Lord, oh oh
I'm begging You, help me see
You're all I want, You're all I need
Oh, satisfy me Lord

When the day is closing in
Like the stars in the night I am falling
Into the pull of the earth and it's affection
In me, oh lord, can you create
A pure heart cuz I'm afraid
That I just might run back to the things I hate

Satisfy me Lord, oh oh
Satisfy me Lord, oh oh
Yeah, I'm begging You, help me see
You're all I want, You're all I need
Oh, satisfy me Lord

You're beautiful, You're beautiful
You're more than all this world can give
You're beautiful, You're beautiful
You're love is all I need to live
You're beautiful, You're beautiful
You're more than all this world can give
You're beautiful, more beautiful
You're love is all I need to live

Satisfy me Lord, oh oh
Satisfy me Lord, oh oh
I'm begging You, help me see
You're all I want, You're all I need
Oh, satisfy me Lord
My relationship with God has become stronger in this time of having to trust His plan for my life but I also feel the draw to do things I've always been against in my personal beliefs or what I have always felt was morally unacceptable. It's been quite a challenge! Especially when the opportunities keep presenting themselves at the most unexpected times! Of course, that's when it's the hardest to prepare yourself to fight against the temptation! Those of you who understand where I'm at, please pray for me to have continued strength.
A Chair's Photography
- I'm almost afraid of sharing this because I've said it so often. I actually have made steps to moving forward with the business plan. I am happy to say that the signs that God wants me to move forward with starting my photography business are too great to ignore anymore! I have to get it up and running and right now is the best time! So hopefully I'll be sharing updates in regards to this very soon!
I woke up at 3:30 this morning to make my way down to Pasadena for another photography group outing. This one was organized by my friend James. James' friend Jon (
2Factor Photography Smug Mug page
) joined us, and I had a great time learning new things about how he started his business and what he uses.
Our photography group is planning on getting together every 3rd Saturday of the month with a new photography project or location each time. If anyone is interested in joining let me know! This next month we've decided we wanted to play with nighttime portraits and I'm going to use my friend Andy as my model (he's already agreed)! I wanted a rock star look and he's got it! I'm really looking forward to playing with lighting. Jon has some external lights and Septembers project all started when I asked if I could just go with him when he's shooting a portrait with external lighting. I am really happy about this group. I hope it grows because it's a great way to gain more knowledge and it's so fun to talk to people who have the same passion as I do about photography.
Here is a couple of my favorites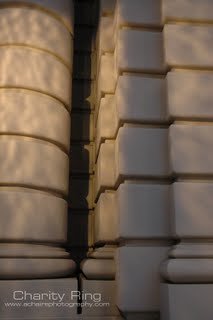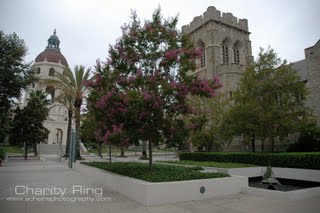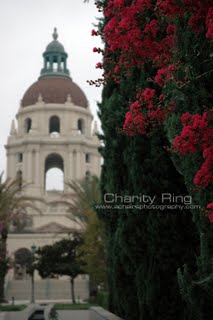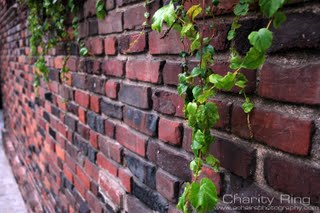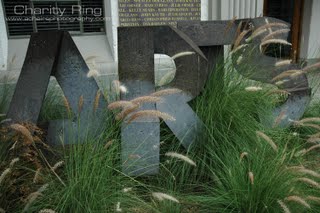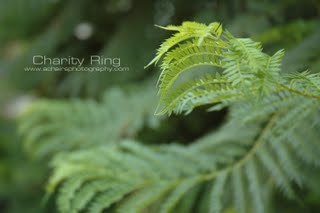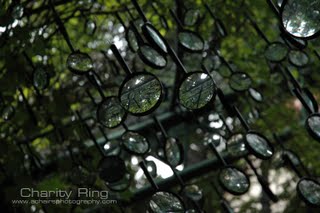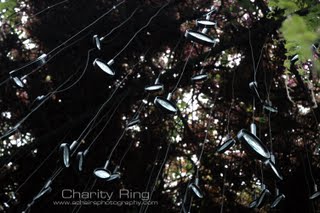 Depeche Mode
- I'm going to Depeche Mode Monday night at the Hollywood Bowl! I love Depeche Mode! I'm a little nervous because Dave Gahan has been having voice issues and has had to cancel a couple shows this week per doctors orders! The last email I received said the two shows at Hollywood Bowl would still be happening but I'm still nervous! That would totally suck! Especially since a couple of the people going with me have never seen Depeche Mode live before! It seems crazy when I've been to at least 1 show per tour in the last few tours. :) I love the Hollywood Bowl as a venue so it should be very cool!
Labels: A Chair's Photography, Beliefs, Birthday, Disneyland, Inspiration, Parties, Photography, Rambling, Updates, Weigh In
posted by Charity at
8/16/2009 02:48:00 PM
Monday, July 27, 2009
Weight Loss
– So I've lost a total of 27 pounds as of today! Better yet, I'm able to fit into jeans I haven't been able to wear for over two years! I love it! Oh and I have lost a total of 27 inches all over! Yup, I feel great! I'm so close to my first goal! I'm proud of myself. And I have no desire to falter or cheat. Ok so there are those days but they haven't happened in a while. I want to lose the weight at a healthy rate. And, I haven't been working out as consistently as I would like to but I'm still very happy with my success!
In my last post I had to run off and didn't finish explaining the wedding and the busiest day of the month last month.
6.19.09 Terrance & Holly's Wedding
- I can't share the pictures of the wedding because I haven't given them to the bride and groom yet. I'm waiting on them for something so I don't like sharing until they have access to them first. So it should be sometime next week.
6.20.09 Toni Michels Funeral
– Well there is nothing good about funerals. I will say it felt like a reunion of the old Aspen Street Crew, though I wish it was under different circumstances. Toni had a big impact on my youth. It's hard to imagine I won't see her, on this earth at least. Steve had written his thoughts out because he knew he wouldn't be able to make it through talking about it. His brother read it for him. The one statement that stood out to me is that every time he goes to bed and wakes up he will feel the sorrow of her loss the most… Wow! How true and real is that? I went to school with Shawn and I got teary a lot during his talk, but it wasn't until his oldest daughter got up to speak that the tears flowed. She talked about how her Nana always said she loved her more then the universe and broke down in the middle and Shawn had to finish for her. It was so tender... She ended it saying "Nana, I love you more then the universe". Yeah, not a dry eye in the place.
She passed away from Breast Cancer so the entire family wore pink of some sort which I thought was fitting. The women wore brown dresses with pink ribbons in the pattern. The guys wore black shirts with pink pin stripes and pink ties with a breast cancer sweat band on their forearm. All the grandkids wore pink of some sort as well.
After the service I got a chance to talk to the family and it was an emotional morning. Toni will be missed.
6.20.09 Sasha's Going Away Party
- I left there and had to rush to get lunch and head down to Sasha's going away party in Yucaipa. Here are a couple of my favorite shots. It was a nice time. I didn't get to hang out with Sasha that much but it's always so relaxing at the Clements's home.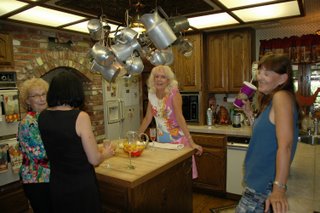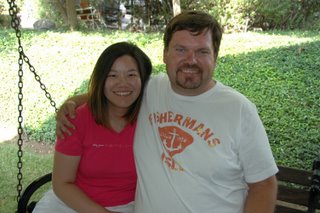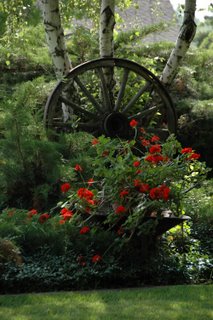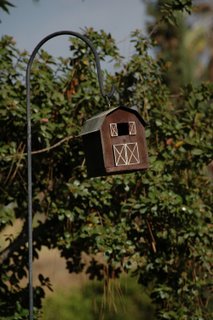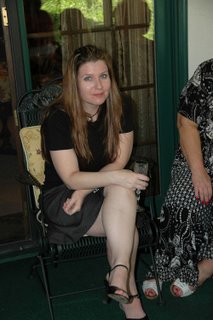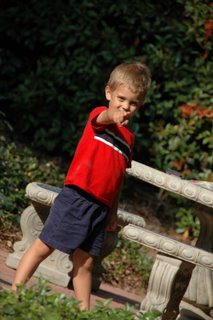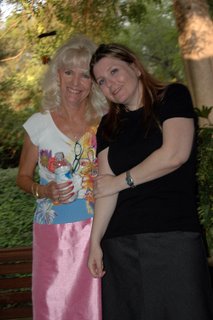 6.20.09 and Poet Sky @ Old Towne Pub Pasadena
– I made my way out to Pasadena to make sure I would get there in time. The drive was relaxing. I was looking forward to the show and the venue has so much character I was looking forward to taking more pictures there again. I had a great time that night! Poet Sky was on fire! Their last show at this venue was a bit of a disappointment for them but this one I think more then made up for it. And it was a late night!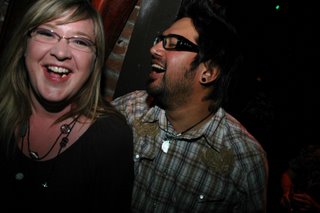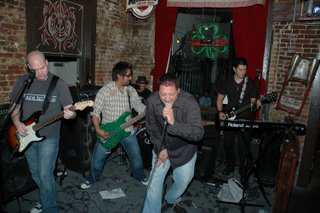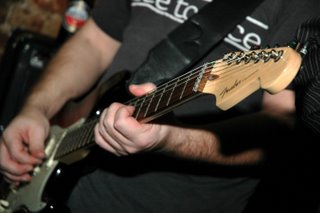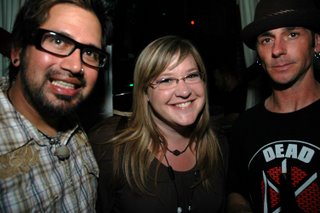 6.29.09 Laguna
– My sister and I had an appointment in Irvine again. And since we were both going down together for once, we decided to spend the afternoon at our favorite beach afterwards. I love Laguna! I found it difficult to just sit and relax. I wanted to be exploring, taking pictures or walking around. Heidi on the other hand enjoyed reading and lying on the beach.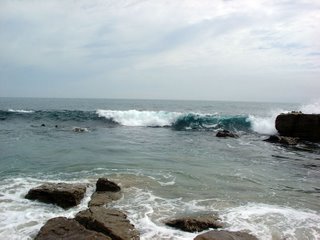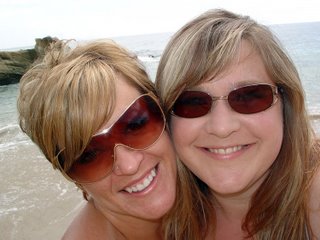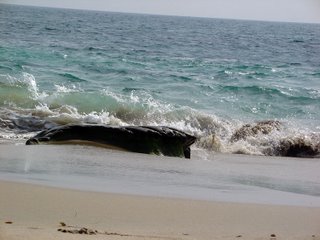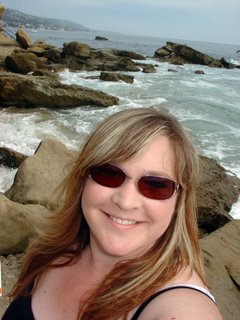 I posted a status update on Facebook and a friend called me and had a recommendation for where we should eat for lunch, Sun Dried Tomato. I was laughing but he took care of everything! Made the reservation and even suggested what we were to eat and where to sit while we were there. And we got there and decided against outdoor seating only because it had gotten chilly and we also decided against his food recommendations because of the day's specials. It was yummy! All-in-all a great day!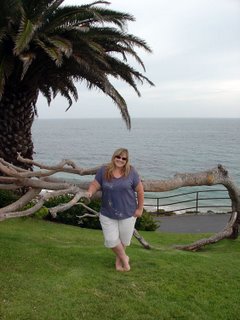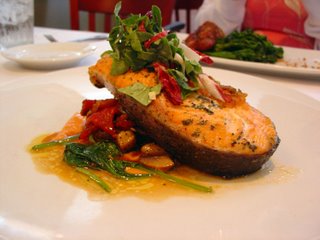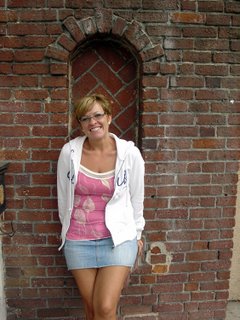 7.1.09 Monthly Worship Concert
– My church, The Place, is putting on monthly concerts the first Wednesday of every month. This was our very first one and I am thrilled to say it was a success! We even had a hotdog cookout because it was so close to the 4th of July. We had a great time! I'm looking forward to the next one!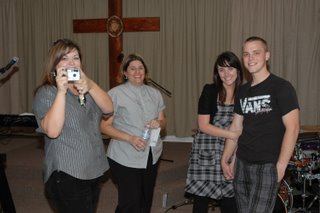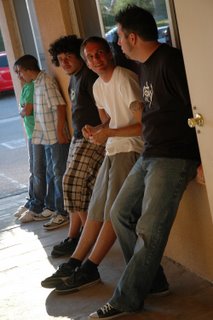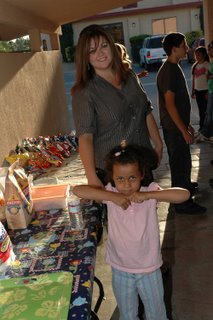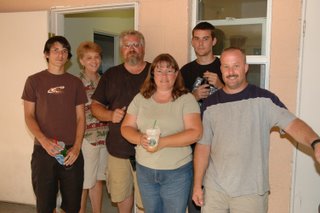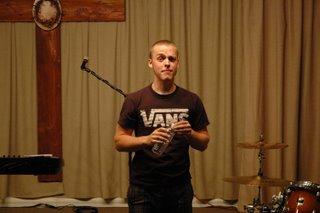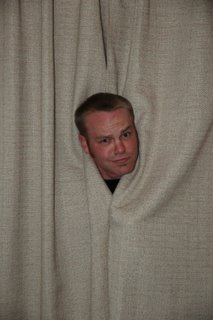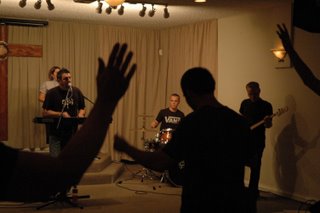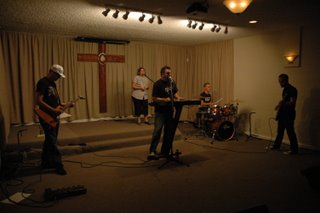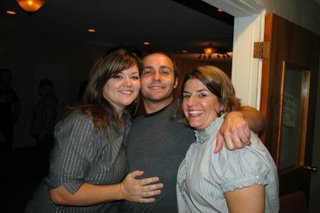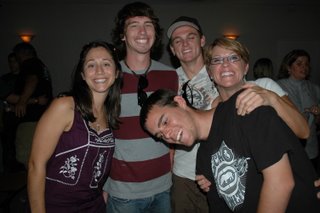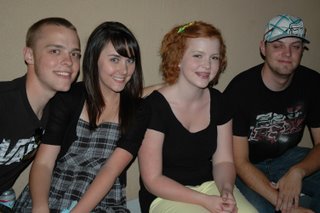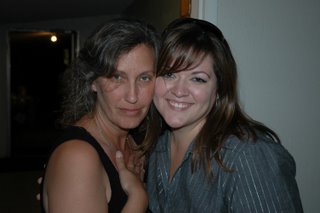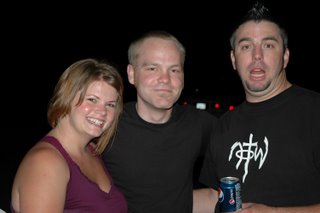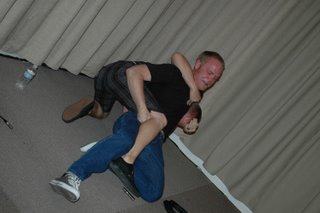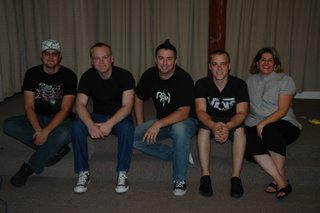 7.4.09 4th of July
– I normally don't get out to the fireworks but was happy to be able to this year. We met up with some family friends and I was impressed with the show.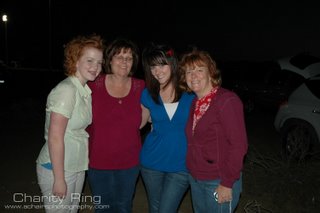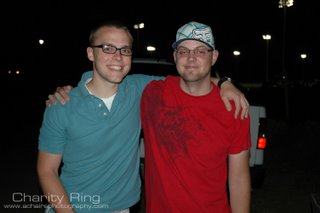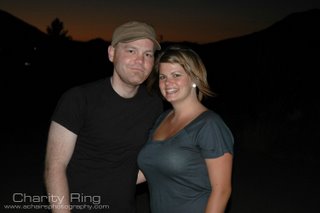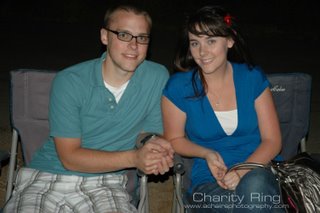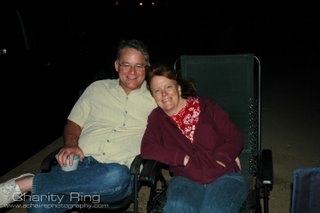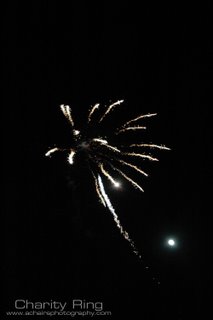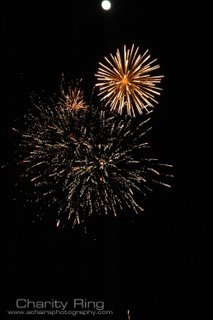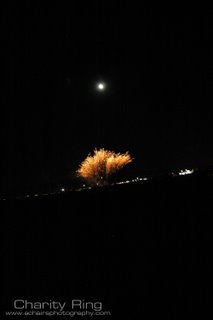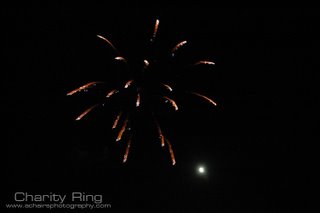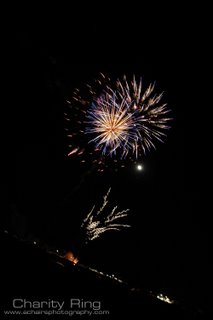 7.10-12.09 Santa Cruz
– My sister was hired to do makeup for a wedding up in Santa Cruz. They paid for the cost of her travel, her hotel room as well as paid for her time. Since I don't have a lot going on, she asked if I wanted to join her. Of course I said yes! How cool is it to experience a trip up the coast at no cost to me other then food!? So, we decided to take the scenic route which was the 101 to the 1 since we were leaving Friday and had the time. It was such a great time with Heidi and I, we had so much fun being silly and listening to great music.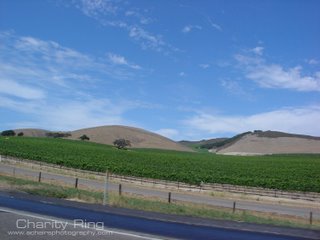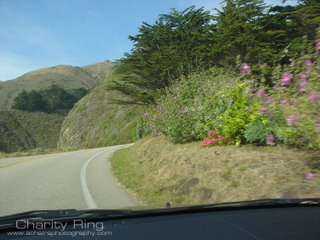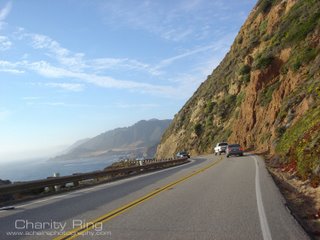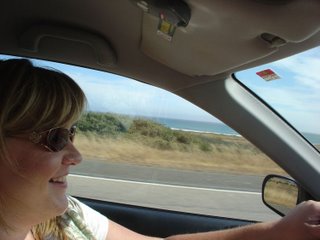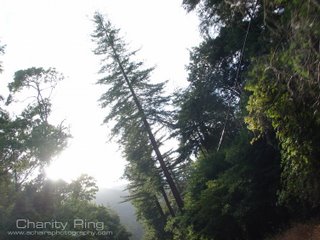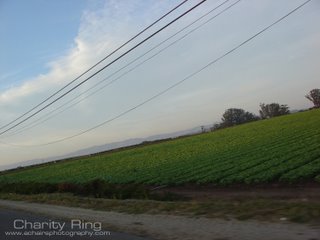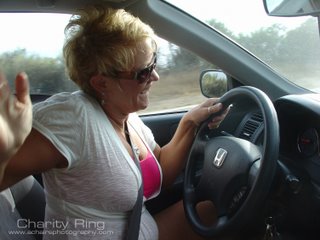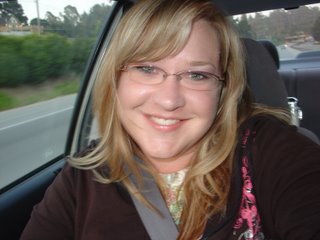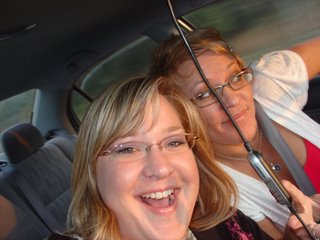 It was such a beautiful drive! I had a hard time not stopping every few minutes to take pictures!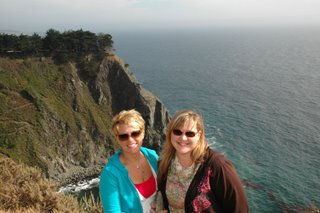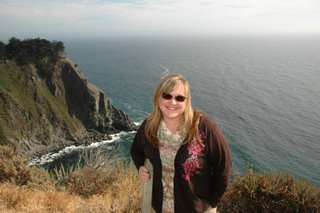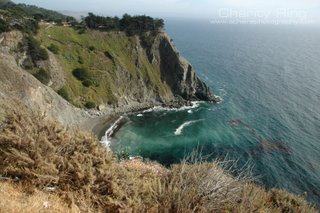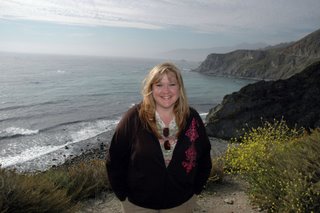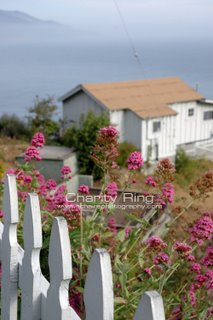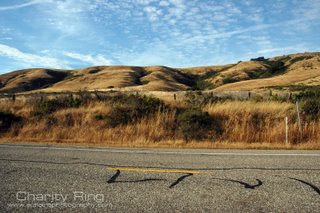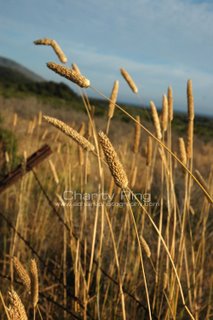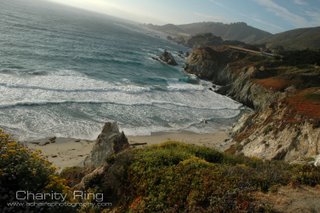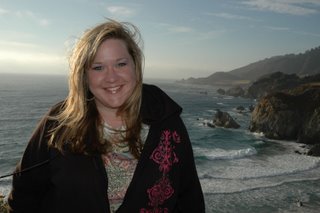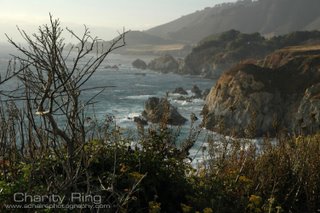 Saturday was the day of the wedding and while Heidi started work on the bridesmaids I had made arrangements to meet up with my friend James. James and I have been friends for years (10+ easy)! He usually has to come down to Southern California for us to hang out so this time I was actually able to meet him up in his territory! We'd always ended up at Santa Monica Pier when he'd come down and he'd always say it was nothing like Santa Cruz Boardwalk. And sure enough he was right! I loved it there! We had a great time walking around, talking and catching up and of course me taking lots of pictures!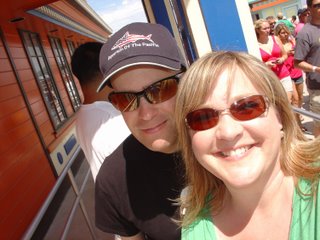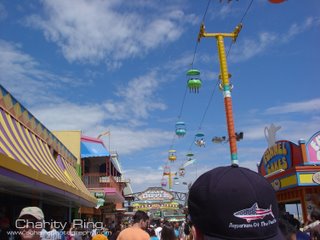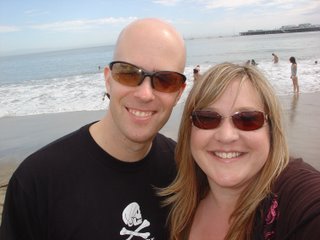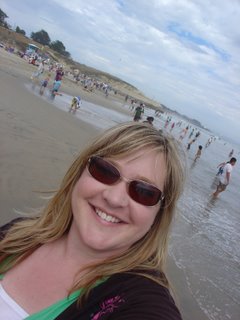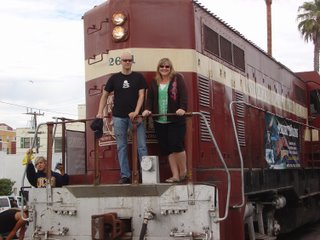 I got back in just enough time to get ready for the wedding that evening. James stuck around so that after the ceremony we went back to the boardwalk and then went to Downtown Santa Cruz and walked around. It was a great day.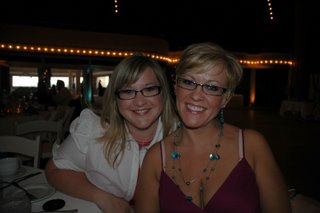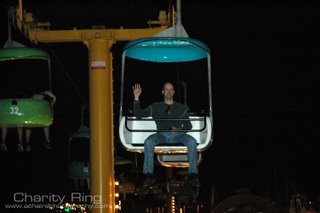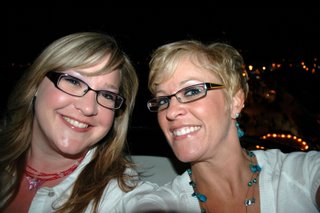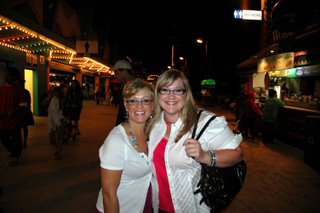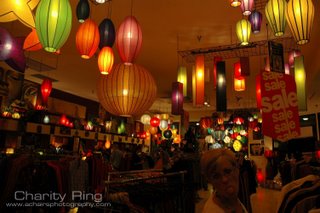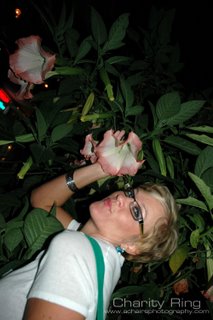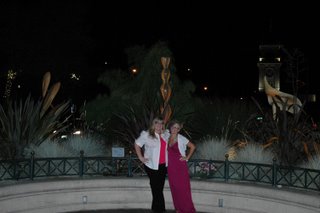 Sunday we took the boring route back down the 5 Fwy because we were on a time crunch. My brother's band, Poet Sky, was playing and we had decided to be the hard core fans and drive 5+ hours to go see their show in Pomona that night.
7.12.09 Poet Sky & AMP in Pomona
– Before the show I wasn't sure I had the energy to make it through but as usual once I start snapping pictures I was energized! The show was originally supposed to be in a bar but there was some confusion and luckily they were able to play out in a courtyard which I thought worked out better!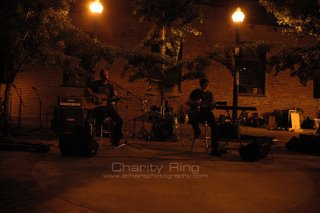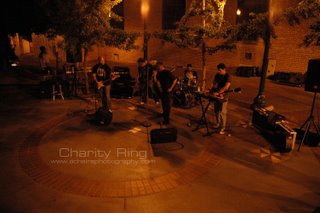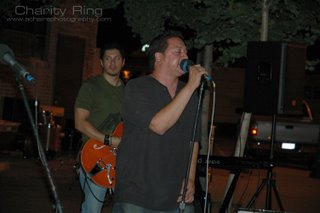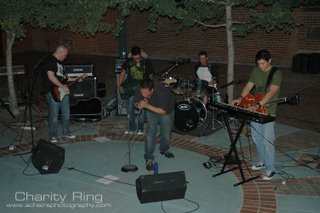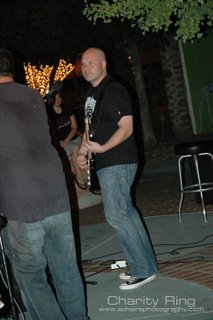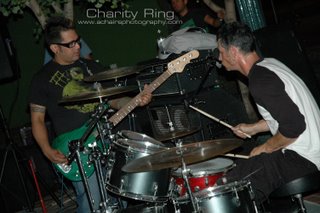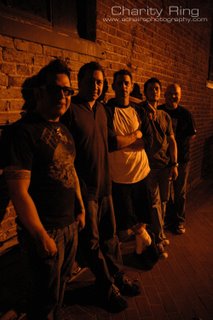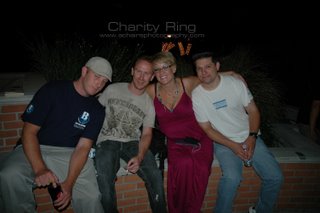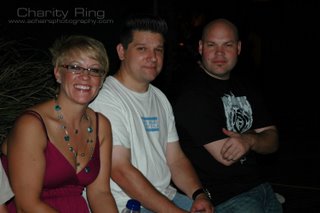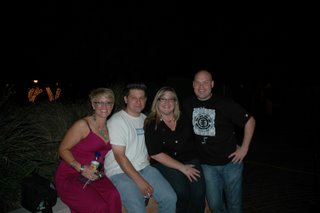 It was a long crazy weekend but nothing compared to what was coming the following weekend!
7.17.09 Camp Schultz Practice
– Andy had asked me if I had time to go take pics of his band while they practiced for their show the next day. It was a short practice and early enough that I was able to stop by for about an hour and take some shots. I was pretty happy with how they turned out.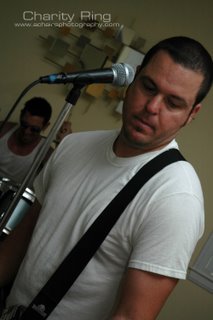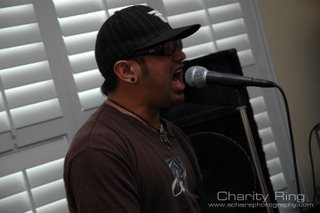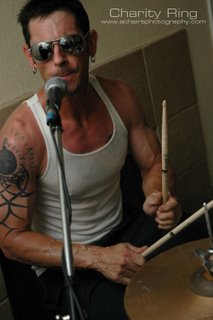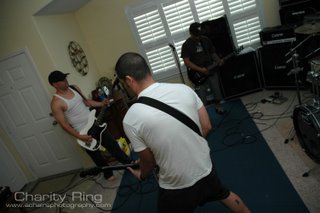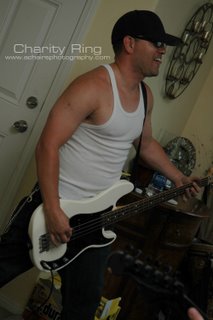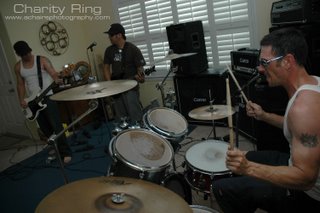 7.17.09 Club E (a Gothic Event)
– My good friends Joe and Erica had put on a big Gothic party for Erica's birthday. They wanted me to take pictures for it and were generous enough to pay me for my time. I had a great time shooting pictures and enjoying the nostalgia of my old wannabe Goth days just out of high school. It was a bit of a reunion as a lot of the people there were friends from that time.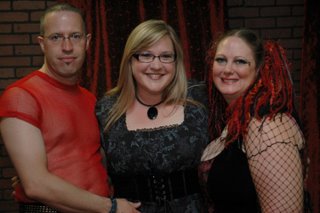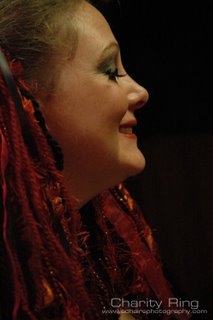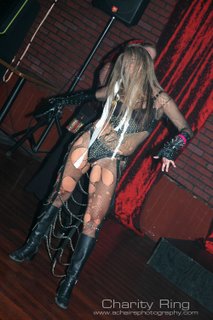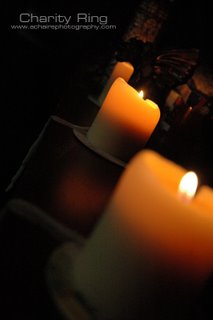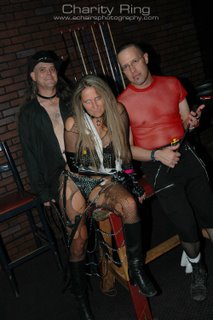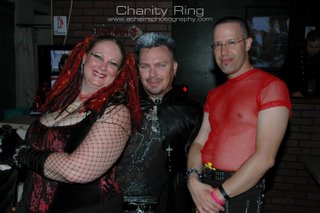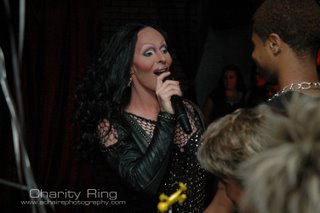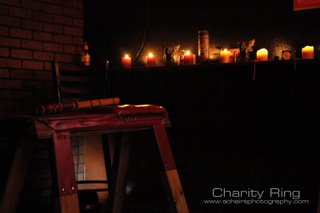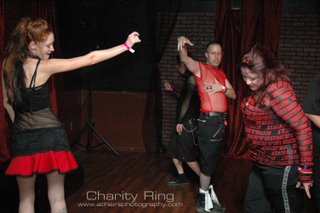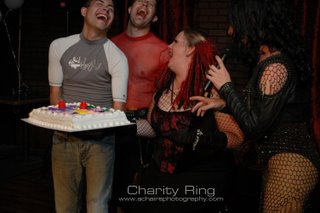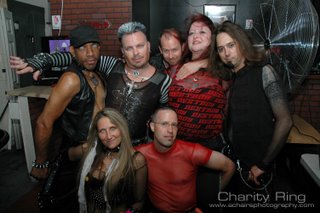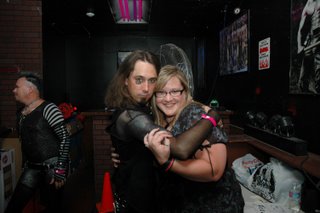 7.18.09 Pasadena Photo Walk
– The only bummer about my late night out was that I had already agreed to be in Pasadena the next morning at 7:30! Yeah I got like 2 hours of sleep, but I don't often get out there and take artistic shots of random places. But that was the point of the event and I took advantage. Sadly we were all supposed to meet up after a couple of hours but the location they set wasn't opened for another hour so everyone just kind of went their separate ways. I was looking forward to checking out what other people shot.
Anyways, we got done and with the lack of sleep and being out in the hot sun, I was definitely losing it. I needed sleep bad! I got home and took a nap for a few hours and had to get ready for my final shoot of the weekend.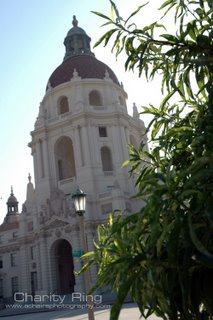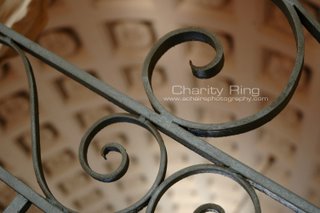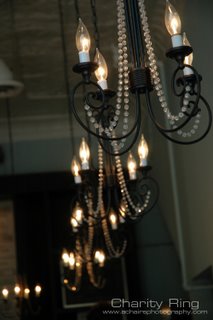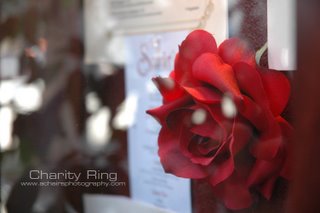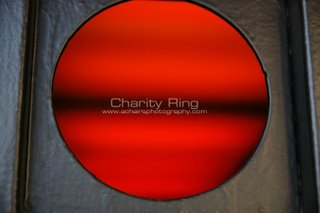 My friend James had been the one to invite me to the event and we stayed close while taking our pictures through Old Town Pasadena. We plan on going back out on our own August 15th and we're going to invite anyone who wants to go to join us. If you're interested let me know.
7.18.09 Camp Schultz and others with CJ Ramone
– So Andy and Chris were pretty excited about their show with CJ Ramone who was going to be playing all the old Ramones songs. My other friends, Voting with Bullets, were there as well so I knew a lot of people at the show.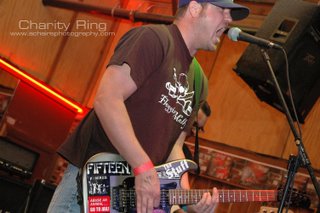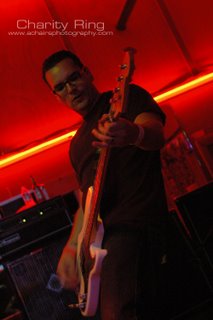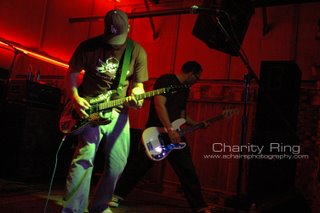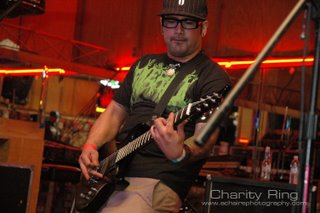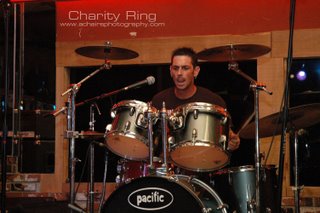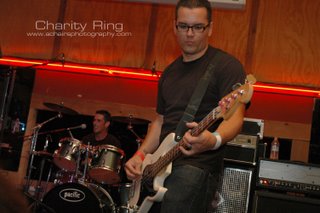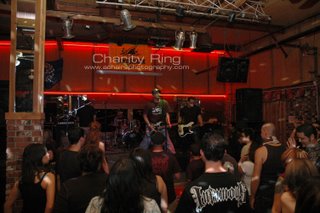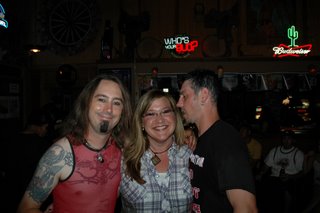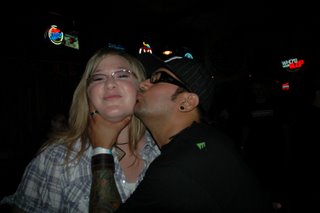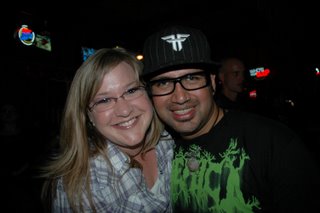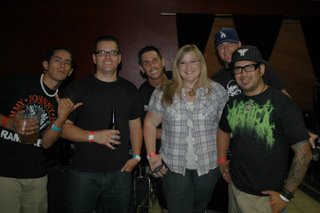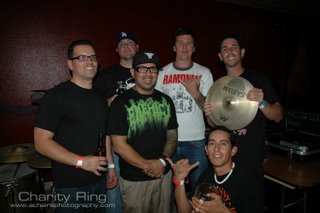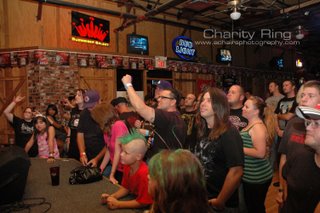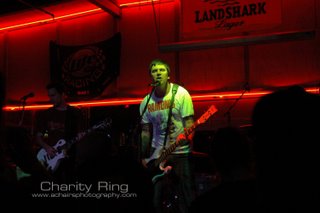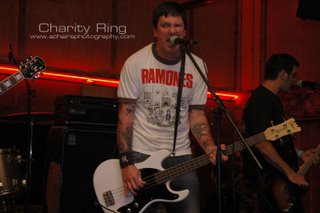 At some point in the evening I lost all gumption. I believe it was the lack of sleep catching up with me because I got unreasonably moody. I struggled to even want to be there. I felt like I knew everyone but that there was no one there that I could hang out with. Everyone I knew was in the bands playing so they were too busy. By the time CJ Ramone came on I just wanted to leave. Mike from Camp Schultz convinced me to stay because when was I going to get a chance like this again? I was glad I did stay but I didn't close out the event, I stayed for about half the set.
Job Hunt
– So I had a pretty big let down this week. I interviewed for an Admin II position for the Pharmacy at Kaiser in Victorville on Monday. I felt good about the interview and sent out my thank you letter as soon as I got home. I found out Friday that they went with someone with Pharmacy experience, which makes sense but I was pretty down. She told me I did great in the interview and thought the thank you letter was definitely a nice touch (thanks Russ!).
I have another job I'm still waiting to hear back from but it's been dragged out because of some issues beyond their control, so I'm not sure when that one will be confirmed one way or another.
So it's taken me over a week to complete this post! Hopefully it won't be this long before I can post again. I really need to start writing less or posting more often. Not sure.
Labels: A Chair's Photography, Inspiration, Photography, Photoshoots, Pictures, Rambling, Random, Travel, Updates, Weigh In
posted by Charity at
7/27/2009 10:46:00 PM
Saturday, June 27, 2009
Today I woke up determined. I didn't realize it until I saw that I woke up when my alarm went off, something my body seems to have been rejecting any other day. I accomplished a lot before 10am.
I have been finding comfort in coffee for once. I normally have to have fufu coffee but since I'm on a diet and can't have sugar I'm stuck with plain old coffee, cream and sweeteners. With the heat, add some ice and you've got a refreshing drink that feels like a treat. Either way, I got out of the house. For the first time I went and sat down at a coffee shop, did my devotions, wrote in my journal, and read some of Harry Potter and the Half Blood Prince (I want it read again before the movie comes out). It was oddly relaxing. Sure it was hard to block out the sound of people talking, debating how our country could mourn the loss of a pedophile (which I'm inclined to agree, sorry to those readers and friends who are actually mourning the loss... I can't seem to bring myself to feel sad at all). But people came and went through the coffee house and there was plenty of time for quiet. I enjoyed it a lot! I think I will do it on a regular basis.
As I sat looking out the window at The Grind (the coffee house), a sudden rush of appreciation filled me for the fact that I live in beautiful Southern California! And that I have no idea where I will be in the future, even the near future. My future is completely unwritten. And I felt for the first time a sense of anticipation rather then dread or fear about what's going to happen next! I have no idea what God has in store for me. It's totally open! But knowing that even in a few months my life will not be what it is today is no longer scary but exhilarating! As I wrote this, a song came into my mind...
What's that song?... Unwritten - by Natasha Bedingfield.
Youtube video
I am unwritten,
Can't read my mind
I'm undefined
I'm just beginning
The pen's in my hand
Ending unplanned

Staring at the blank page before you
Open up the dirty window
Let the sun illuminate the words
That you could not find
Reaching for something in the distance
So close you can almost taste it
Release your inhibitions

Feel the rain on your skin
No one else can feel it for you
Only you can let it in
No one else, no one else
Can speak the words on your lips
Drench yourself in words unspoken
Live your life with arms wide open
Today is where your book begins
The rest is still unwritten, yeah

Oh, oh

I break tradition
Sometimes my tries
Are outside the lines, oh yeah yeah
We've been conditioned
To not make mistakes
But I can't live that way oh, oh

Staring at the blank page before you
Open up the dirty window
Let the sun illuminate the words
That you could not find
Reaching for something in the distance
So close you can almost taste it
Release your inhibitions

Feel the rain on your skin
No one else can feel it for you
Only you can let it in
No one else, no one else
Can speak the words on your lips
drench yourself in words unspoken
Live your life with arms wide open
Today is where your book begins
the rest still unwritten

(Gospel)
Staring at the blank page before you
Open up the dirty window
Let the sun illuminate the words
That you could not find
Reaching for something in the distance
So close you can almost taste it
Release your inhibitions

Feel the rain on your skin
No one else can feel it for you
Only you can let it in
No one else, no one else
Can speak the words on your lips
Drench yourself in words unspoken
Live your life with arms wide open
Today is where your book begins

The rest is still unwritten

The rest is still unwritten

Sometimes we get so preoccupied with worry over the unknown that we forget the unknown should be looked at with excitement! Today can change the rest of my life depending on what happens next!
I think being unemployed has its advantages. How many people feel like their life is so repetitive? They feel like they are going through the motions with nothing new and exciting to report. The same old job day in and day out. I'm not saying they too couldn't look at their life with anticipation but not even knowing what your next job is going to be, who you will work with, where you will be living, etc. is quite unnerving for some people. Lately, it's been scary to me. I have been filled with dread that I would fail. Not be able to find a job before unemployment runs out and be stuck dealing with horrible finances. Wow... What a depressing picture huh? But today I'm filled with the possibilities of what God can do! I am excited to see His plans unfold and what He plans on bringing next in my life! I want to enjoy this time off as much as I can! Because when I do have a job, there may come a time when I feel stuck. So I am going to try to experience each day with anticipation and excitement for what God has planned. I guess reading this, it seems so obvious. I didn't hate life before, or think every day was horrible, but I did feel dread and fear. I no longer want to feel that way. The idea of not knowing what's coming tomorrow is bringing a smile to my face rather then worry!
Ok so I barely survived the busiest week of the month! Lots of emotional ups and downs and the worst day (Saturday, June 20th) was the biggest emotional roller coaster of them all! So at this point I haven't even gone through all the pics so they may or may not be attached to this post.
Weight Loss
- So I've officially lost 15 pounds! Yay! I feel great and have only experienced a couple days of hardcore cravings. I'm realizing they are more emotional cravings which I knew my problem was emotional eating. I haven't measured in a while. I normally wait till Monday to do that. But my last measurements put me at losing 12 1/2 inches all over! How cool is that!? I went to try on clothes and am practically a whole size down! :D I don't know if it's noticeable to anyone else. My brother said he could tell (which is cool cause he's a guy! lol), but no one else has said anything. I think I need to lose my first goal before people will start noticing. But I'm halfway there. :) I haven't cheated either. Once you get the hang of it, it's not too hard to figure out what you can and can't eat.
Jam Bernardino 6/13/09
- So I went down to check out my friend Jimi play. He is quite the talented guitar player! I had never had a chance to see him live. I was able to hang out with him, his new girlfriend and his friends back at one of his friends beautiful mansion! I had a good time.
It's funny that I found myself in unfamiliar surroundings and around unfamiliar people (aside from Jimi and Sasha) and I was actually a bit shy! I guess it takes me to be in my own surroundings to be myself. :) But I had a great time. Jimi's friends were cool, down to earth people and I really didn't feel too awkward around them.
Disneyland! 6/15-16/09
- So I was able to make it to Disneyland one last time before my block out dates started! It was quite crowded as I'm sure everyone else was attempting the same thing. I went down with Linda, Vicki, Emily and Stephanie. They got a room and asked me to spend the night. I, of course, couldn't pass that up. :) We took our time getting down there the first day. And it was cool because Stephanie hadn't ever been on some of my favorite rides, so it was fun to experience that with a first-timer. I am finding that I like California Adventures more then Disneyland. Probably because I've been to Disneyland so much the rides are classics and California Adventures is all still new. We even got a chance to watch the Electric Parade. After the parade we met Jerret who came down to take Stephanie home since we were all spending the night.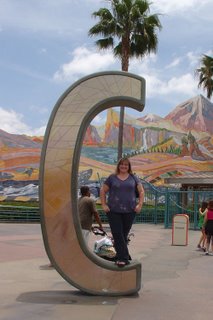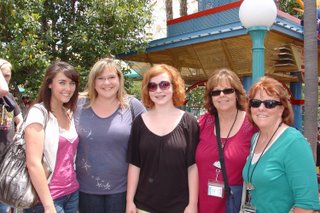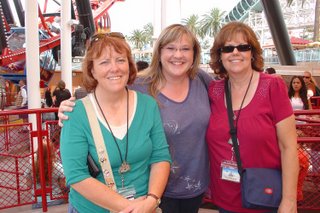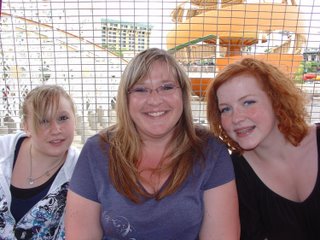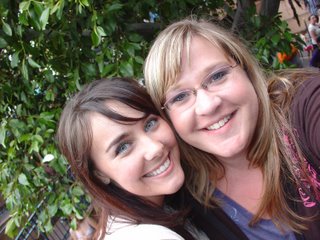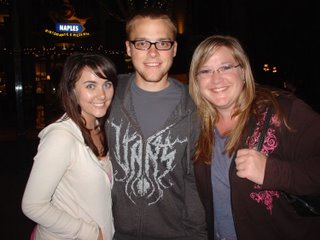 The next day it was REALLY hot and WAY more crowded. I think we went on a ride or two but ended up heading out early. But I had a blast! I was so glad I was able to go with them!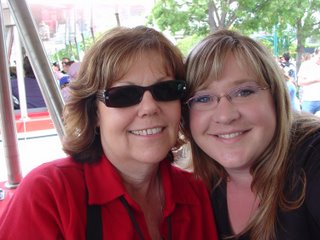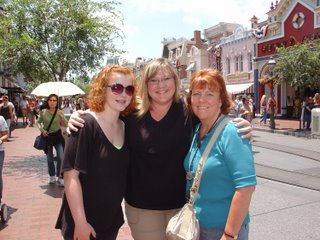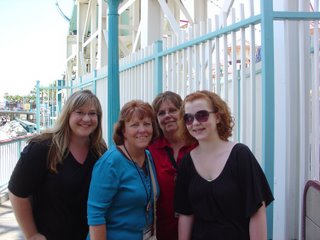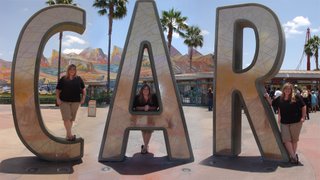 House sitting 6/16-18/09
- So when I got back from Disneyland I had to house sit. I was a little tired but found it relaxing to be at the place I was housesitting. There were a lot of animals with specific instructions but all-in-all it worked out pretty good. But this meant I hadn't spent the night in my own bed from Monday - Thursday! I was thinking it's a good thing I didn't have a job!
Rehearsal Dinner 6/18/09
- Holly wanted me to take some pictures of her and her fiancé to be printed up for a frame at the wedding. She was pretty stressed out but I didn't mind. I was down at Edwards Mansion and scoping the place out for the wedding day. Our original goal was to take pictures before the rehearsal but we ended up doing it afterward. I specifically didn't want any landmarks in the pictures because I didn't want the guests to know it was the same location. I picked a pretty green spot and took maybe 100 photos. Here are a couple of my favorites.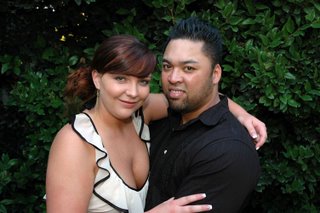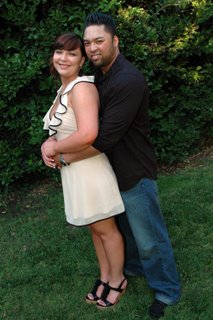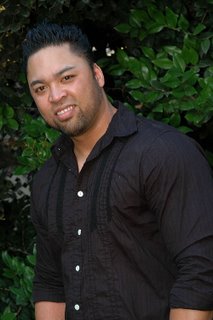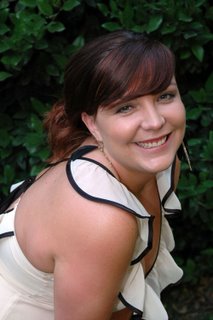 Also on the way home the sky was so beautiful I had to snap a couple shots. I had a car pull up next to me checking me out while I blindly shot pics out through and out my window. hehe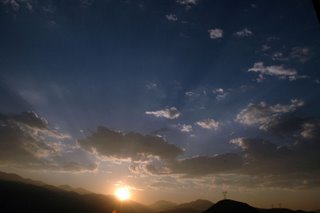 Ok so I was going to continue on the rest of my busy week but I have friends bugging me to get to a BBQ... I'm off for now... More to come...
Terrance & Holly's Wedding Shoot 6/19/09
and
Toni Michels Funeral, Sasha's Going Away Party and Poet Sky @ Old Towne Pub Pasadena 6/20/09
Labels: A Chair's Photography, Disneyland, Inspiration, Photography, Photoshoots, Pictures, Rambling, Updates, Video Clip, Weigh In
posted by Charity at
6/27/2009 06:35:00 PM
Thursday, June 11, 2009
Though I find it difficult to understand why I don't update my blog more now that I don't have a job. The funny thing is, time flies for me now that I'm not working. Before I know it the day is over and I don't have much to show for it. I consider it a productive day when I get at least ONE item on my "To Do" list completed. But I will say this week I've gotten a couple items each day. It feels good to have completed items that have been on my list for the last 3 weeks!
There are a lot of changes going to be taking place in the next few months. I know this even without having a clue where my next job is going to be. I had an interview a couple weeks ago and honestly I'm quite hopeful. I was told I should hear something right about now so please keep praying.
God is doing a lot in my life right now. I feel closer to His call on my life then I ever have before. Or I should say more able to hear where He is directing me. It's been a long time since I've felt even somewhat close to Him. And I think there is a maturity with it that makes me more aware of even the minutest voice. I love it! I am not saying I'm where I need to be, far from it actually... But it just feels so good to have that closeness again.
I'm getting involved in ministry again. The Care Place is an umbrella organization for the church. My dad put it on the back burner for a few years and amazingly the people in the church have come together with their individual ministries which make up the entire mission statement of the original Care Place and some of these people didn't even know about The Care Place. So it's like God is opening the doors to start something big! I'm really excited! We have our first official meeting June 20th. But it looks like we'll be doing a worship once-a-month, hopefully starting a soup kitchen, making blankets for the people in the community, and lots more. But those are the things we feel we can start pretty much right away.
June Chaos
- This month is going to be quite busy. But as I always say, I thrive on chaos. These are the events I have on my calendar as of right now.
June 2nd - Camp Schultz Live shoot
Chris and Andy from Poet Sky are in another band called
Camp Schultz
and I went to take pictures of their show. They are quite good! I was definitely impressed and I'm not a big "punk" music fan. Here's a couple of my favorite pics from the night!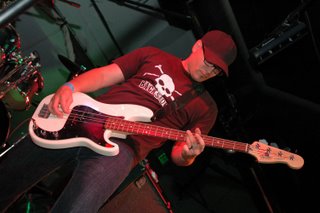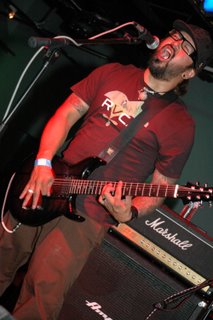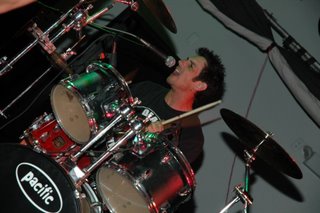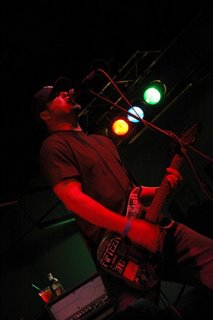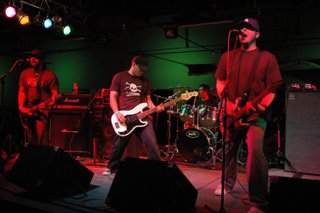 June 4th - Lunch with Rachel and Rashaell for the latter's birthday
. We hung out at Rashaell's for most of the afternoon.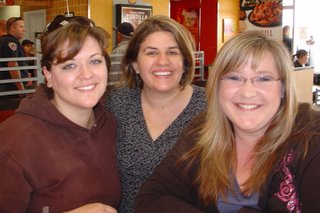 June 5th - Dinner and the movies with my friend Jeremy
. We went to go see "
My Life in Ruins
" and I hadn't even seen the previews before he mentioned it. It was a cute movie.
June 6th - BootieLA with my friend Andie
. Ok so I've had a lot of people ask me "Bootie whah!?". So go to this website,
www.bootiela.com
. Basically it's a club where the dj's do mashups all night long. The music is awesome! Everyone should experience it at least once! But if you can't make it to the club then download the Best Of mp3's they have on their website.
Best of Bootie 2005
,
2006
,
2007
,
2008
. I think 2006 is my favorite. Anyways it was so fun dancing and letting loose. It was their 4th anniversary in LA. I missed having Russ there, because he's the one who introduced me to it. But I still had a blast and can't wait to go again! Hopefully Russ can join us next time. ;) Oh and my sister did my hair and makeup. I had fake lashes on and everything. :) You can see the progression of how the hair and makeup held up with all that dancing around and sweating! lol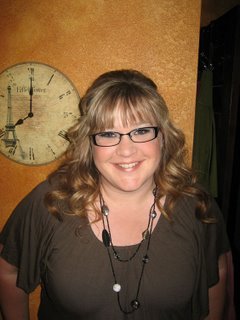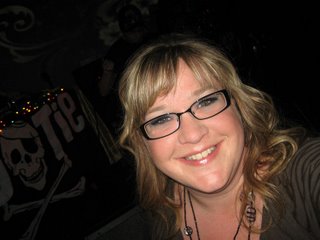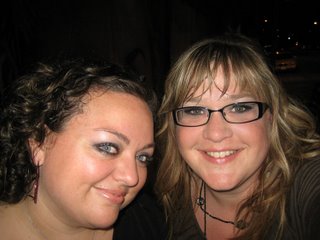 June 7th - My parents 40th Wedding Anniversary!!!
Talk about setting a great example for me. :) They went up to Big Bear for the weekend so I didn't have to do anything for them but it's still a definitive landmark!
June 10th - Operation Blankets
Some of the ladies from the church put together some of those easy fleece blankets for the needy children in the community. We're going to be getting together once-a-month to make them.
For the rest of the month: June 13th - Jam Bernardino
to check out my friend Jimi perform a short acoustic set.
June 15th - Disneyland!!!
I'm sneaking in one last Disneyland trip before my blockout dates start. Linda has asked me to go with them a few times and every time she asks I was busy doing stuff. So this time I'm hopeful it will work out. :)
June 18th - Rehearsal Dinner shoot
. The couple wants me to come to the rehearsal dinner and take pics of them. They want these pics ready and printed the next day so I'll shoot, go home, play and send them to the bride Holly so she can get pics printed for the wedding.
June 19th - Terrance and Holly Wedding Shoot
The wedding is in the evening at Edward's Mansion! I've been there one other time for my friends wedding and it's a beautiful place. I'm looking forward to how the pictures are going to turn out. :)
June 20th - Busiest Day of the Month!
In the morning I have the first official meeting of The Care Place which I'm running for the office of the Secretary. That afternoon at 4pm I am going to Yucaipa for a Going Away Party for my good friend Sasha. It's a bittersweet thing because I'm sad she's going but happy for her achievements and she's following her dreams. I then have to be in Pasadena at 9pm for a Poet Sky show at the Old Towne Pub. It'll be a lot of driving that's for sure.
June 26th - Jr and Brandie's Wedding Shoot
They are getting married in San Diego in the morning and the place looks very pretty. This is a small wedding. They will be having an intimate beach lunch as their reception. I love the beach and taking pics should be a lot of fun!
June 29th - Irvine then Laguna Beach
with Heidi. Heidi and I are going down to Irvine for an appointment and we both like to go to the beach afterwards. :) I usually go alone so it'll be nice to spend time with my sis.
Toni Michels Funeral
- A good friend of mine, Toni Michels, lost her battle with cancer. She passed away on Wednesday. I know she's in a better place and out of pain but it's hit me quite hard how big of an impact she's had on my life. She was such a good listener. And to be quite honest I've been avoiding thinking about her death because I had felt the need to call her for the last couple of weeks. Every time I would think to get my phone and get her number something came up. Right now I regret that more then anything! (sigh) :( They had moved and I lost touch. The funeral is in California sometime in the next week or so.
Weight Loss
- I've started focusing on weight loss again. I've been walking more regularly but now I'm sticking to a lifestyle change (I hate the word diet). I will admit the first two weeks are more like a jump start but I am determined, nervous and excited about it. I'm ready for the change. I'm ready to start feeling better and having more energy. So hopefully in the next two weeks I'll have significant weight loss.
I want to lose 32 pounds as my first initial goal. I know better then to set the big goal. I won't be weighing in again until next Monday.
Anyways, I think that's it for now.
Labels: A Chair's Photography, Disneyland, Inspiration, Photoshoots, Pictures, Rambling, Random, Updates, Weigh In
posted by Charity at
6/11/2009 09:39:00 PM
Friday, May 15, 2009
Movies (And my reviews of them hehe)
- In the last few weeks I've been going to a lot of movies. I have been really excited to see
X-Men Origins: Wolverine
,
Star Trek
and
Terminator Salvation
. I will say I was slightly disappointed in Wolverine. I wouldn't say it was a bad movie just not as good as I had expected. I can't say enough about Star Trek! I've seen it twice in theaters! I loved each of the characters. I am hoping that because of the fact that it's an alternate universe they are going to continue making the series with the group they have now. I have a huge crush on Zachary Quinto as it is. And he was an excellent Spock! Yup, one of my favorite movies recently! I've had only two friends say they didn't think it was that great but most of my other friends agree with me, it was an excellent movie! And Terminator Salvation obviously hasn't come out yet. So hopefully that one won't disappoint.
I went to a couple other movies at the request of other people. My mom invited me to go see
Ghosts of Girlfriends Past
, and not that I had any expectation of the movie to begin with, I wasn't at all impressed. I felt the concept had been done too many times for it to be interesting. You knew how it would end. And it just wasn't that funny. I left thinking "eh..." and that's it! One movie that did surprise me was
17 Again
. On Mother's Day it was decided that the girls would all go to the movies and let the guys stay home and relax. Megan really wanted to see the movie since it had Zac Efron whom I've never thought much of. But I was highly surprised and quite entertained. Even if the concept had been done before there was something redeeming about the movie. It's possible that because I had absolutely NO desire or expectations of liking the movie that I was pleasantly surprised but I've heard good things about the movie since I went to it. My favorite character is Ned Gold the rich geek best friend! So there ya have it. The movies I've seen recently and what I thought of them.
Missing Alliance
- This last weekend I realized how much I miss my old job. I had lot of conflicts with the people, but towards the end, I'd say even a year ago I was well on my way to LOVING my job and the people I worked with (well with maybe one exception lol). At the end I was thoroughly enjoying the challenges being brought before me. Sure studying for my AAP was a lot of pressure but I find that I like that. I miss it. I miss the people I worked with, even though we all do our best to keep in touch, it's just not the same. It's hard to imagine where I'll work next.
The Future
- I've been taking a personal inventory. I went to my parents and my old supervisor and asked them what they saw as my strengths and weaknesses. It was interesting the feedback I got and helpful on the personal side but I also need to use it for the direction of my future career. I feel I'm at a cross roads. Really I have a lot of different directions I can take in my life. The question is what direction do I feel God is calling me to? He's given me my strengths and interests for a reason. Now how can I use that to my benefit? Every job I've ever had I've just kinda landed in.
I finally heard back from the Pasadena job, they can't afford me and I'm not willing to settle for less especially since they expected me to move down there. So we'll see what God has in store.
A Chair's Photography
- The other side of this unemployment is that my photography seems to be going somewhere. I took pictures of a wedding May 2nd and was asked for my business card a few times. I didn't have any made so I should look into that. The other thing is I've had to borrow my friend Ludek's equipment because I don't have some of it to make shooting easier. Until now, with some of the money I got from my last wedding shoot I bought all the items I'd been borrowing! An external flash, diffuser, an extra battery and a tripod are all on their way. I got a great deal. Everything was A LOT cheaper then I had anticipated. My next big purchase is a new lens but that will be a while before I can afford something that pricey.
Here are a couple of my favorite shots of the wedding on May 2nd for Brad and Randi at the Redlands Temple, reception shots are in someone's backyard in Apple Valley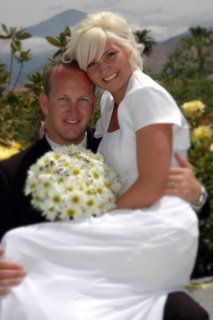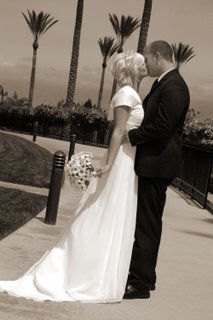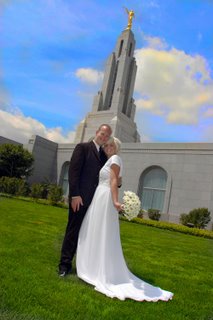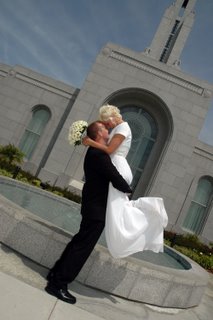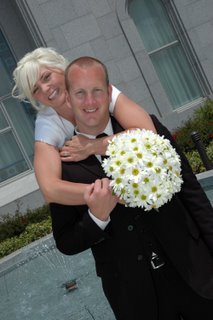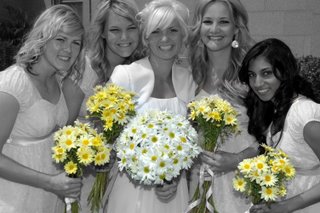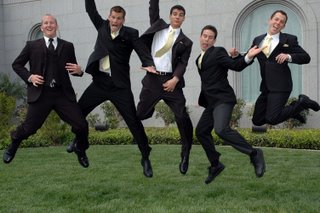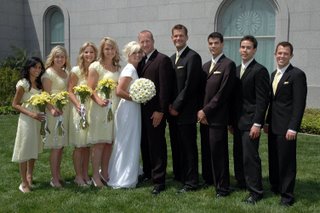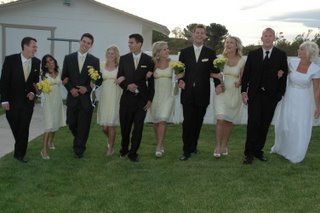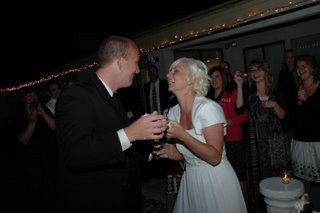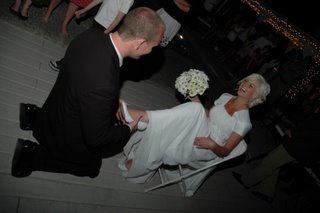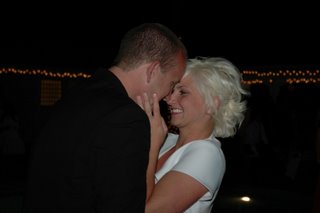 Jesse
- So the 3rd anniversary of Jesse's death was Wednesday this week. He's been on my mind quite a bit. I've actually been reading the blogs I've posted (listed below) of when it happened.
5/13/06
5/14/06
5/17/06
I wonder at times what our friendship would be like if he were still alive. I know I let go a lot of the pain and resentment of our relationship at the funeral. I have gone to Disneyland a couple times in the last few weeks and I couldn't help but think of him. We had season passes when we were dating. I really miss him.
Disneyland
- So yes, I went to Disneyland back on May 4th (with Andie) as well as May 14th (with Ron)! I had a blast both times. I love Disneyland! And with the passes you can enjoy a fairly cheap day of entertainment! Andie and I have a lot of the same interests at Disneyland so it's always fun with her. It was the first time I went with my friend Ron and was amazed at how different my Disneyland experience was! He showed me sides of Disneyland I had never even heard of! It was fantastic! I can't wait to show Andie! :) Mostly it was performers but I was thoroughly impressed. And on top of that I learned of a new talent of his! He plays the piano phenomenally! My jaw dropped to the floor when he played three of my favorite classical songs beautifully! And then he shared a few of the songs he's written himself! ... Amazing! It was great to get to know him better. And we're for sure going to Disneyland again after my blockout dates have passed. So here are a couple pictures of my two trips.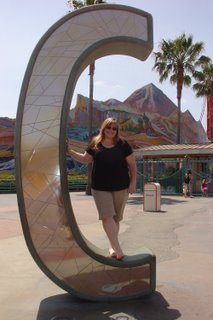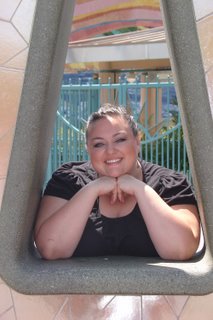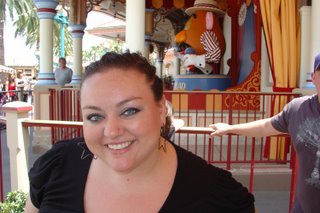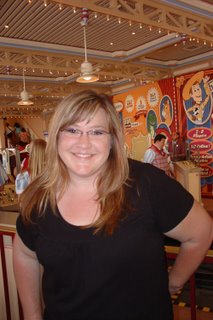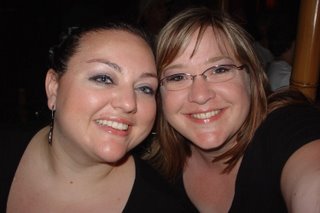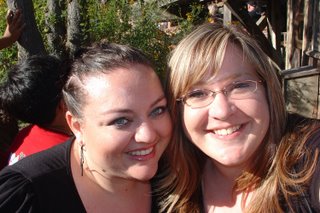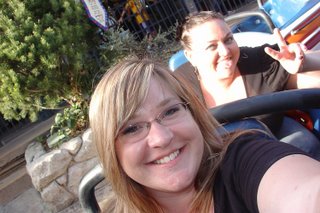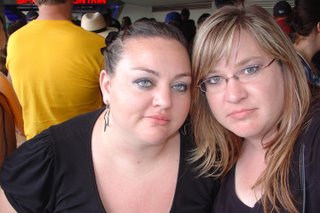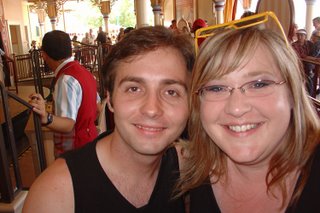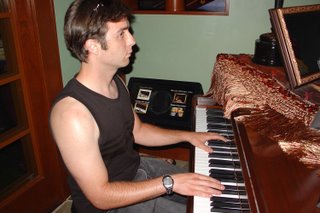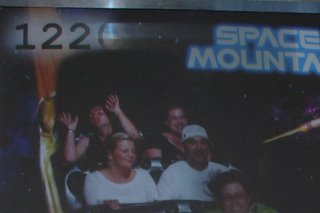 Santa Cruz
- Heidi has been hired to do makeup for a wedding I believe the second weekend in July up in Santa Cruz. She's asked me join her. The gas and hotel are being paid for by her client, which is freakin awesome! I'm soo happy she invited me! I can't wait! And I will get to finally visit with my good friend James in his neck of the woods. :) All at relatively no cost to me! :D And I'm so excited for a new place to take pics!
So that's it for now. Enjoy the pics.
Labels: A Chair's Photography, Disneyland, Photoshoots, Pictures, Rambling, Travel, Updates
posted by Charity at
5/15/2009 10:30:00 AM
Friday, April 24, 2009
After a very restless night of sleep, and serious pain I woke up physically drained from everything and broke down. I was scared. The pain hadn't gotten better but worse! I thought maybe it was because the antibiotics were fighting the infection. But I didn't think I could handle the pain any longer. I literally cried to God to take it away. I forced myself to take a shower and a steam bath, I took my morning antibiotics and consulted with Tom and my family who all thought it might be time to go to the ER. I decided to wait until Tom could consult with the Doctor who saw me the night before. Within the next couple of hours, about 10am, my body started to feel better. My ears were no longer on fire but felt like they were filled with water. My throat was bearable. I could swallow without feeling like someone was stabbing my throat.
I'm not 100% or even 75% but the pain has reduced so much that I feel so thankful! I can't talk much because when I do I still go into coughing fits which still can be somewhat painful. My chest is still tight. My throat is sore. My ears are achy but not bad. But I can deal with this pain so much more then the pain in the last few days! I'm so thankful!
The below was written earlier in the week...
Dear Lord, will this cold ever go away!? I was actually pretty sick for about two weeks a short time ago. Then Sunday night I had a migraine that wouldn't quit and I wake up Monday to yet another nasty cold! This BITES! I'm totally achy and exhausted. I've slept most of the day away. I was so energized last week too! I was non-stop all week! I stuck to my daily routine and accomplished all sorts of things with my week. I guess I might have pushed myself too hard. Either way, I'm tired of being sick and not sure why my immune system is not fighting these colds off very well.
So in the last month I've been on an emotional rollercoaster. I am dealing with unemployment better then last time but it is seriously difficult to deal with the emotional toll it takes on a person. I know I'm not the only one out there that struggles staying positive and even motivated! It hasn't help that I've been sick!
Since I'm not feeling so hot, I won't really go into much explanation. I'll let the pictures do most of the talking.
4/13/09 - Easter
- I went over to my parents after church and enjoyed a good home cooked meal. We hung out and talked which was nice. And I stayed later then expected to watch the movie "Mama Mia" which wasn't that bad. I'm a big fan of Colin Firth and was impressed with Meryl Streep's energy for the film at her age. I didn't take too many pictures that day. Here's one of me and my sister, and my mom and Bailey at church.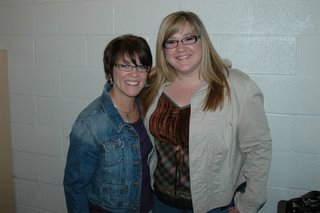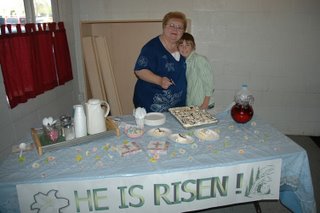 4/14/09 - Movie Screening
- So my good friend Sasha decided to take me out to the movie screening of "
How To Be
" down in Santa Monica. I wasn't sure what to expect but it ended up being a cool film. The best part was afterwards when they have a Q&A session with the director Oliver Irving and one of the actors in the film who wrote all the music, Joe Hastings I believe. It was interesting to hear how he came up with the idea for the film and how he got it where it was. After that they were in the lobby and we were able to talk to them one on one. We didn't stay long enough to do too much of that. Sasha did ask Joe Hastings a question. All in all it was a very interesting experience and I would definitely recommend seeing the film!
And I stumbled across this video of the screening I went to checking out the movie website. I'm not going to make an effort to point me out in the crowd but I can see me. lol
Director's Video Diary 3 — How To Be on tour in Los Angeles, October 2009
from
How To Be
on
Vimeo
.
Since we knew it would be a late night, Sasha offered to let me sleep in the spare room, which worked out rather conveniently because I was meeting some of the old Alliance crew for lunch the next day.
4/15/09 - Wahoo's Lunch
- It was a last minute plan to meet everyone so the crowd was smaller then we'd hoped. I'm hoping to plan another one in May so more people can come.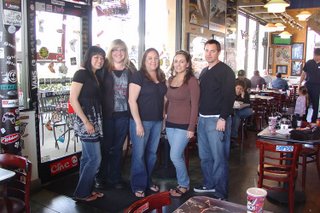 4/16/09 - Andie's going away party
- I met Andie and some of her work friends Thursday night for her going away party. It was quite entertaining to watch them. We ended the night at a dance club. I was disappointed in the music and it made me realize how awesome BootieLA is and how I desperately need to get back there! Anyways, they are a fun group of people and I had a good time hanging out with them.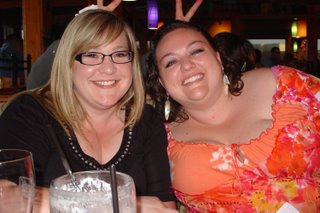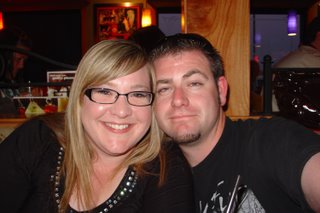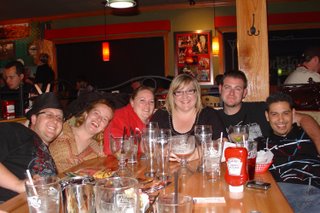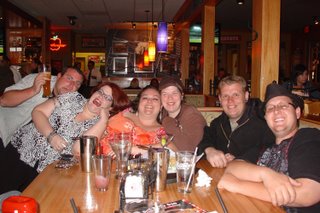 4/18/09 - Bailey's Game -
It's not often that I get to go to my niece and nephew's games but I made a point to go and realized it was a great opportunity to get some pictures. And I got some great shots of Bailey. :) He's a lefty so he throws off the pitcher. Anyways, isn't he a cutie?!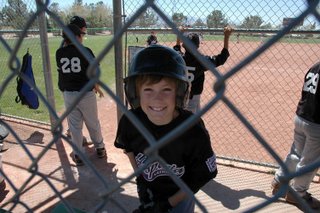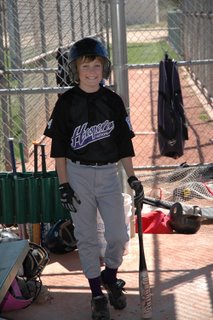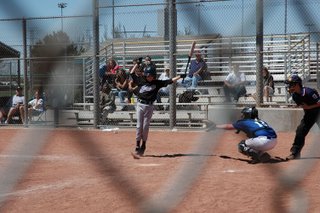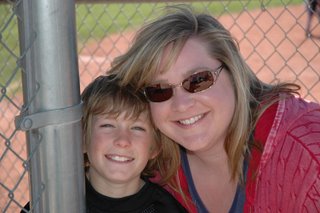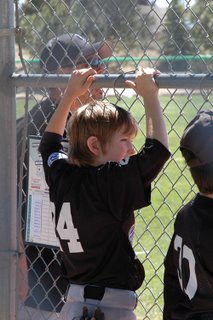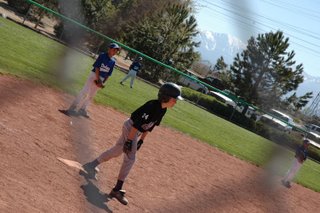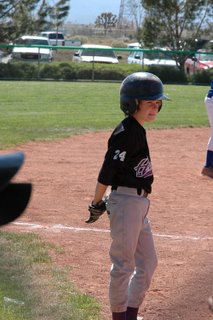 Anyways, that's all of an update I can give for now...
Labels: Pictures, Rambling, Random, Updates, Video Clip
posted by Charity at
4/24/2009 11:59:00 PM
Sunday, March 22, 2009
Possible New Job
- I guess now is as good a time as any to share the possibility of a new job. I didn't want to share until I knew it was more certain and sadly it's still very up-in-the-air. I applied for a job out in Pasadena about the end of last month. A friend of mine had the owners email address so I sent over my resume' not knowing what would come of it. After a few communications and a very successful interview I was confident of being offered a job. So what's the issue? I was told during one of our conversations prior to interviewing that they only had one concern, they didn't like my commute and that if the position was offered, they would expect me to move to Pasadena!
I wish I could be more excited but there is so much I'm still waiting on. I got an email from the owner last week stating that they are planning on hiring me (yay me), but that it was just a timing issue at this point. They would hire me to head out a new department and they have a lot of logistics to work through in getting that department set up. Now, you would think I would be ecstatic but there is still so much to consider. Even if I was offered a position it doesn't mean I will take the job. I have no idea what they are willing to give in compensation. The cost of living in Pasadena is significantly different then living in Apple Valley.
But I have to say this... when they first approached me about the position I was thrilled with the idea of moving to Pasadena. I immediately looked up cost of rent in the general area, talked with my brother about moving out there together, and started getting SUPER excited about the idea of such a minor yet drastic change in my life. I've always loved Pasadena! I would go out there just to visit and get away. Even my family took the news of the idea of me moving really well! But then I reached the bottom line I started to get concerned that the salary offered wouldn't be enough to make the move feasible.
So at this point, my future is in a bit of limbo. I know what I'm going to ask for salary-wise and if it's God's will then what they are willing to pay will match or be reasonable enough that I could work with it. My friend James is concerned I'm going to settle for less then reasonable and to be honest I'm slightly concerned about doing the same thing myself just because I love the idea of moving to Pasadena so much. I don't want to put all my hope in this job and have it not be a viable solution to me needing a job, and not just a job but one that I believe I would enjoy utterly and completely!
I have had to keep handing it over to God. I keep trying to take it and figure it out. And to be honest there are too many coincidences for me not to see His hand in this. So if it is what God has planned then no matter how much thought I put into trying to figure it out, it doesn't make any impact on the final outcome. I also have to realize that if it's NOT God's will then I can't be too disappointed (which in all honesty I would be).
Goals and Plans
- So I have decided (along with continually handing the Pasadena job back over to God) I will keep up the search for work (which can be pretty depressing), and keep going on with life as my unemployed self has been. I have a lot of goals and projects I want to work on and I will say with the concept of being unemployed, I have been a bit of a slacker in doing anything truly productive in a search for a job, or completing projects I have around the house. But the last couple of days and even confirmed in the message at church today, I feel the conviction of getting over this lazy mentality. I'm done procrastinating. I'm going to set goals, make plans and keep a normal routine. I'm not going to put things off any more. I'm going to start getting up a little earlier then I have been, walk, do my devotions, look for work and by then it should be lunch time! So I should have plenty of time to get projects going in the afternoon. Even my brother has plenty of webpage side projects he's gotten from clients. Now that I'm not working I can complete them quicker then when I'm stuck working nights or weekends on them.
Elaina's Adoption! 6/11/09
– So Rachel and Tom's adoption of Rosie finalized FINALLY! It's been 4 long years and I'm sooo happy for them! I wasn't going to miss being there for anything! I took some pictures and the whole thing was pretty awesome!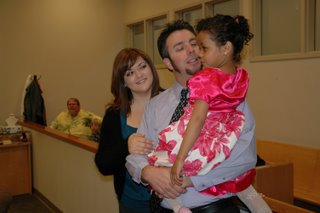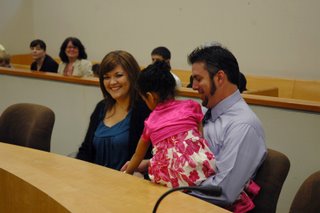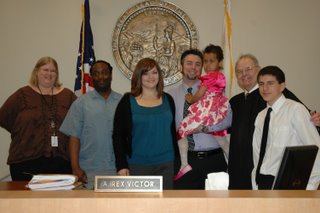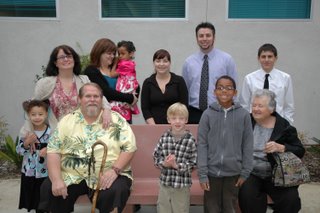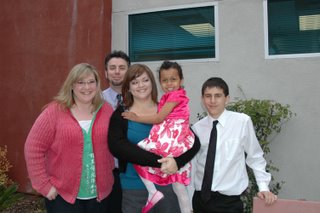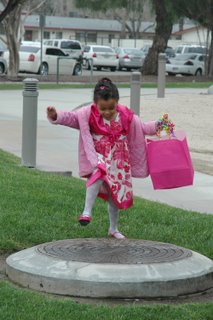 Visiting with D'Arcy 3/16/09
- Facebook has connected me with a lot of my friends from when I lived and went to school in Alaska. One of those friends being D'Arcy who updated her status one day to say she was enjoying her sister's bakery in California! D'Arcy lives on the East Coast so I immediately asked where she was and we made plans for me to drive down to where she was staying so we could visit! It was awesome chatting about the last 15 years of our lives. I got down there at about 1pm and didn't leave until after 8pm.
Here is a pic of us I believe in 1992 (poor quality) and below that the current picture of us!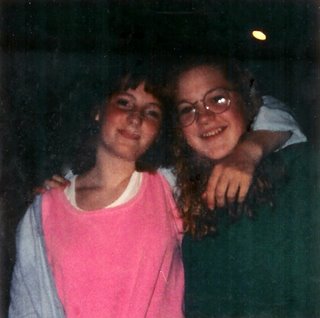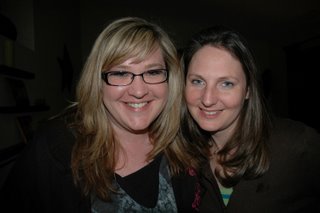 Poet Sky at the Old Town Pub in Pasadena 3/21/09
– So I had been looking forward to this show since I was told about it! At least I was until the day arrived. I started my period and was in the general funk of pmsing. I was looking forward to getting out, dressing up and having a night out on the town (a town in which I hope to be working soon)! Yes, I'm sure this is tmi but I was bloated and felt pretty miserable about the idea of going out. The last show I struggled with emotionally for some reason and the fear of that repeating was severe. Luckily I talked to my mom and my sister and all was well! I felt cute despite my monthly nuisance.
I was finally hopeful again that a night out with my brother and sister could be good fun. My friend Brandie's friends flaked on her last minute and we had an extra spot in our car so we decided to take her along with us. We got there and were early enough to stop off at a small pizzeria for dinner near the pub. It was great. I enjoyed the atmosphere of a Saturday night in Old Town Pasadena! When we arrived at the pub things didn't change. There was a very cool atmosphere and attitude of everyone that night. I had a blast talking and hanging out. I was enjoying myself the ENTIRE night. The only bummer was that Poet Sky was supposed to go on at 11pm and didn't end up playing until 1am! And not only that their set was cut short. LAME! Anyways, without further ado, here are some of my favorite pictures! If you want to see more you'll have to be a friend on facebook or myspace.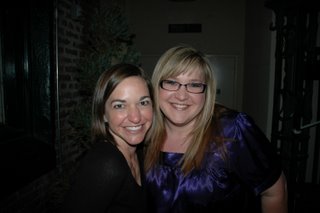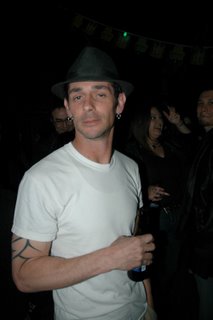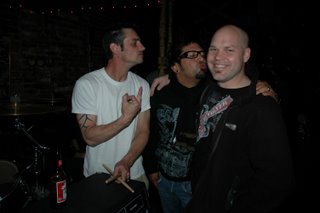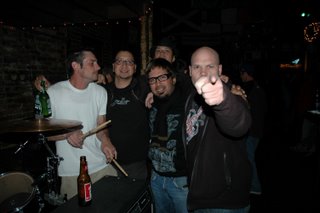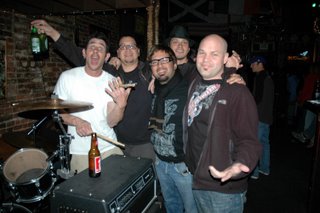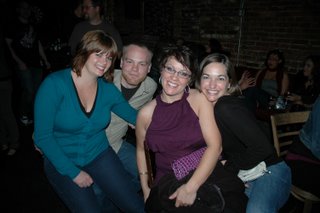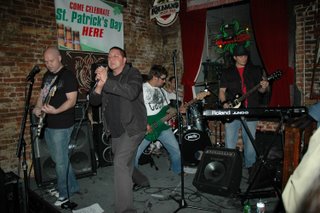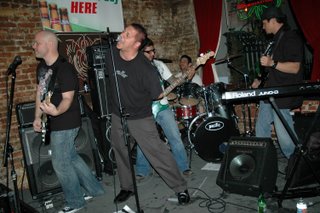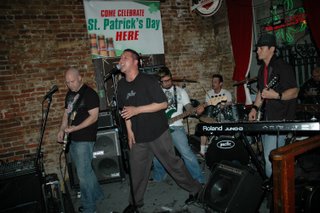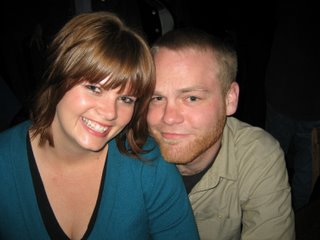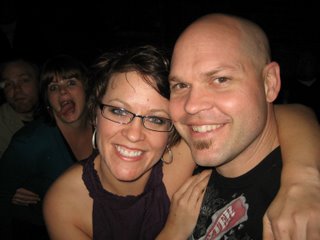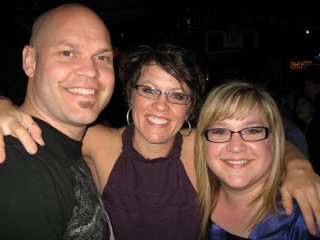 Labels: Inspiration, Pictures, Rambling, Random, Updates
posted by Charity at
3/22/2009 05:02:00 PM
Thursday, March 05, 2009
February 20th Dinner
- So for the 2nd week in a row Andie came over to help me learn how to cook. We made breaded chicken with bowtie pasta, sun dried tomatoes and sauteed asperagus in an alfredo sauce and seriously orgasmic garlic bread. lol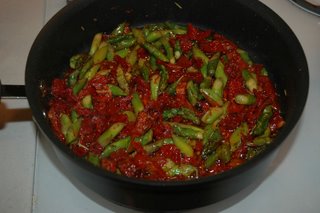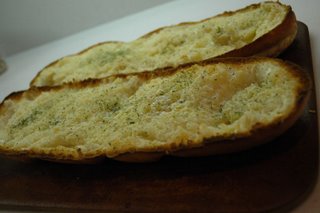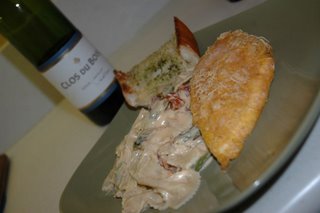 February 21st New Hair / Tango Kilo
- I got my hair done by Heidi and it's quite a bit blonder but I love it. My sister was too busy to style it so another girl Randi took some time to curl my hair. I thought it was cute, a bit more curls then I like but I was going out that night so it worked out nicely.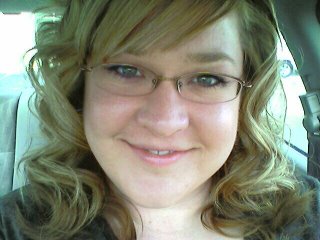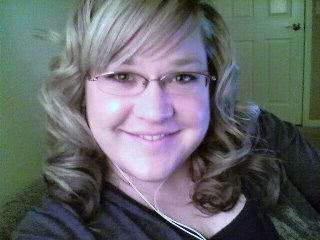 So my friends band, Tango Kilo, was playing at a local dive bar, the Marina Lounge in Spring Valley Lake. My brother and I went. I had a lot of fun! I don't go to too many local shows so I was surprised by how many people I knew. It was a reunion of sorts. I enjoyed hanging out and talking with my brothers friends. My friends Andie and Barbara came as well. It was a late night but I had a great time!
February 22nd Poet Sky @ the Universal Bar & Grill
- Well this whole night was odd for me. First of all I look at the pics and realize it was a great night, and I really did have a good time. Though there was another side to that show, my internal emotions were miserable! I struggled and looking back I'm STILL not sure what was up with me that night. If you look at the pics you can't really see it either. But it was a bitter sweet night for me. But check out the rockin pics!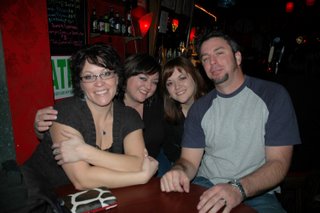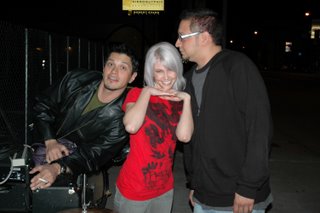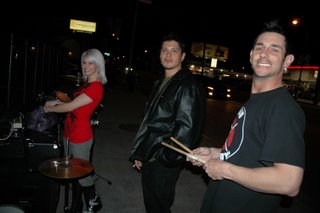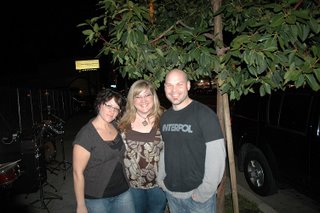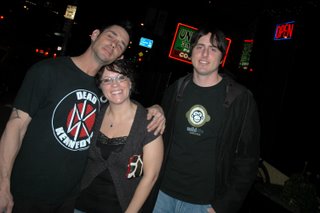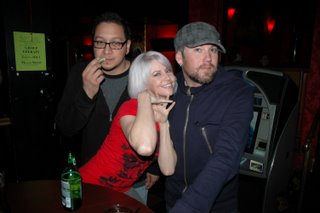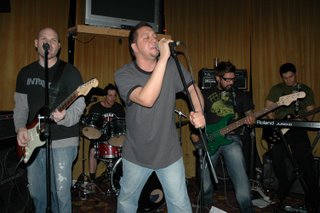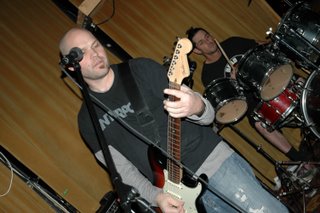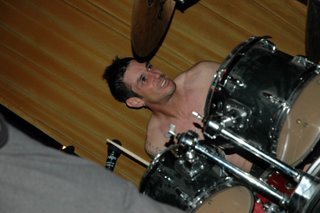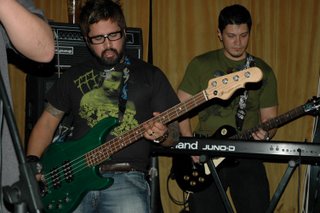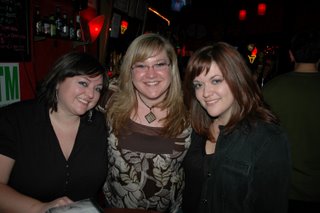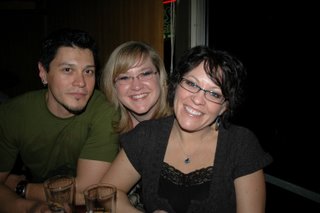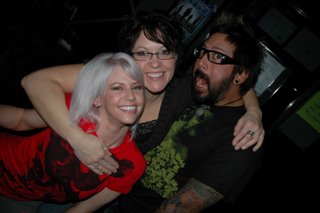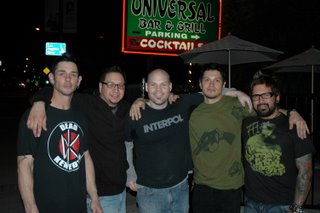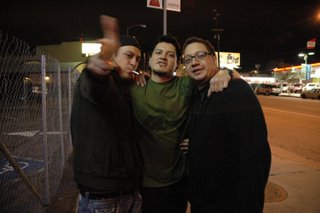 February 23rd LA Meeting
- So I drove down to LA for a meeting with the payroll company and it was incredible. I had only gotten 4 hours of sleep because of my brothers show, but I thought I looked presentable considering.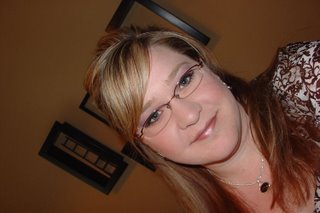 This company was already awesome in my book but the owner took me out to lunch to discuss options to get me a job and I was blown away by how nice he was and how hard he was trying to make it work. The bummer is, without traffic it took me 2 hours to get down there. So we left it as I was going to take a week to think about it. In this week we both came to the conclusion that I'm a great fit for the company if I lived closer. I'm still considering a sales position which would let me stay local for the most part. Just waiting to see what God has for me.
It was rough to try and stay awake because I was so tired. But this is towards the end of the night...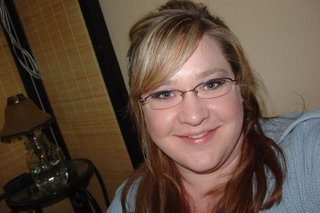 February 24th Pasadena Class / Alliance Crew Lunch / Dinner with Berrys
- You got that right! I was non-stop that day. I drove down to Pasadena for aWesPay ACH class that I was already signed up for before I was laid off. It was from 9 - 12:30. The only awkward thing was they recognized me and asked me to stay afterward to explain what took place with Alliance. It wasn't too bad. The person I talked to said he was hearing two stories and wanted to know what the correct one was. I told him about having troubles looking for a job and he introduced me to someone who then asked me to email her my resume and she would pass it around. So that was cool! And I ran into another lady I met back in August when I went to the conference in Vegas. She also had me email her my resume. So it was a good networking venture.
Alliance Lunch
- After the class I drove to Rancho Cucamonga to Wahoo's where I was gonna meet a bunch of the crew. I was actually really happy to see everyone. And it made me realize how much I missed seeing them every day. Here's a picture of the group that made it.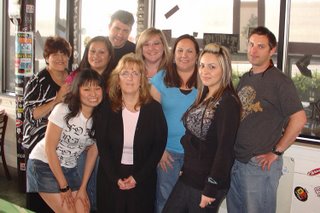 Dinner with the Berrys
- I hadn't hung out with my friend David in a while so I had arranged for us to meet for dinner since I was going to be down there. He sadly was laid off by linkLINE, yet again, because of the Alliance fiasco. Apparently linkLINE couldn't afford the lack of income that Alliance paid them for their servers etc. Anyways, it was great to see the kiddos before me, David and Erin went out to dinner. Their kids are getting sooo big! Here's a pic of the group of us.
More Updates
- I have a lot more to share but I'm out of time. I'll post something in the next couple of days.
To Share:
Dinner Party - February 27th
Megan's Birthday - March 1st
Visitor from Africa - February 28th - March 5th
A Chair's Photography - February 28th
New Glasses
Possible new job with big changes
Labels: A Chair's Photography, Photography, Photoshoots, Pictures, Rambling, Updates
posted by Charity at
3/05/2009 09:10:00 AM
Thursday, February 19, 2009
Eric's Poem
- Read with the timing of "The Night Before Christmas". This was written February 5th, 2009 the day after Alliance's bank terminated our services.
The Night Before We Were Cancelled
by Eric R. Gavin

Twas only just yesterday, when all through this place
It was business as usual, not a single sad face
Kaycee was working, her keyboard a blazing
Margarita was cooking and it smelled amazing

Tony unboxed some shiny new gizmo
Charity was giggling as she so often does so
Hector was reading, researching and looking
That strange burning smell meant Mike Ross' lunch was cooking

Eric was typing at lightning fast speeds
Tina put a third coat on, so she wouldn't freeze
With Josh dressed in black, and Darla in pink
We opened our E-mails, to see what's the stink!?

Even Jody was shocked, and she's seen it all
But Stephanie had to answer another phone call
Jena sensed danger, she's exceptionally wise
Mike Roth saw that terrified look in Eric's eyes

We all gathered round, the letter held high
We had just been cancelled by our O D F I
All Alliance was silent, you could hear a pin drop
Nobody was talking, even Eric had stopped

What does this mean, all of us then inquired
Are we keeping our jobs, are we gonna get fired?
When all of a sudden the answer came clear
The bank gave response and what did we hear!?

No debits, no credits, no transactions we'll send
We're holding your money, yes this is the end
That was all there was, no questions no fuss...
They said, "All of your monies are belong to us."

So to every one listening, to all of my friends
It's been an honor to work with you up to the end
No job has been cooler, no place felt so right
To all at Alliance, to all a goodnight.
The Story Behind Being Laid Off
- Remember how my last post I talked about Hell Week. I said I didn't think it could get worse if I recall correctly... Sadly it did. It was a whirlwind to the end though. We did our best but it all came to a sad end last Friday, February 13th, 2009. I'm not sure what to explain, or if explaining is really all that important. Just that the last week and a half of my employment were some of the toughest in my history at Alliance.
Just imagine this... We debited clients on Tuesday (February 3rd), we had credits scheduled to go out on Wednesday (February 4th)... BUT the bank stopped processing for us, AND put all the money in the account on hold! This didn't just affect a certain portion of our clients, but ALL of them! Can you imagine the calls we got!? We were frantically trying to figure out how our clients could get their money back. The bank wasn't much help to us. Most of the clients were understanding but extremely frustrated. I only dealt with a few belligerent merchants. I heard a couple death threats for the owner. We don't have a lot of local clients or we may have had some show up at our door. It was just non-stop.
The moment I heard the bank terminted Alliance's services I went back to my desk and went to biblegateway.com and the scripture of the day was
I love you, O LORD, my strength. The LORD is my rock, my fortress and my deliverer; my God is my rock, in whom I take refuge.
Which I repeated to myself every time I felt overwhelmed.
The day after the bank terminted our services, all the girls in support came in at 6am - 6pm so we could field all the calls. We knew it was going to be chaos. It was a LONG day. Friday was just as bad. I prayed every day walking in to work that God would give me the strength to deal with what lied ahead for that day. Every day was an emotional rollercoaster, a possibility of making it through, then not, new hope, then not. This continued through Wednesday (February 11th) of the following week . I went out to lunch with my coworker, Mike(#2), and came back to find out that the other girls in support were being laid off and that the salary employees were going to stick it out till Friday and hope that by then the company had a leg to stand on.
Thursday (February 12th) I woke up with a heavy heart, to the point of it choking me. I called my parents for prayer and they gave me the support I needed. During my dads prayer a song came into my mind which I repeated until the heaviness lifted.
Be strong & courageous, for the Lord my God is with me. Do not be afraid, do not be dismayed. I'm going to walk in faith and victory!
As you all know, Alliance never got that leg to stand on and I was laid off on Friday. I am not afraid or dismayed. I still walk in faith and victory.
Here are just a couple of the pics with me and my ex-coworkers - now friends that I will miss seeing every work day... I didn't get pics with everyone because as you can imagine most people weren't up for pics.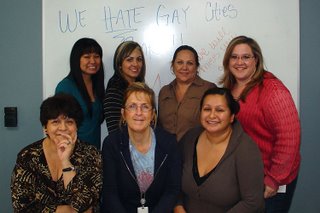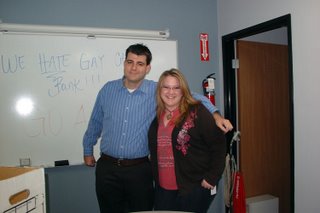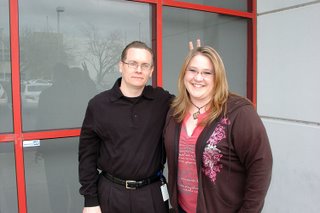 Aftermath
- I've been oddly calm about this whole thing. I feel slightly numb. I haven't cried and I don't think I will. I remember with linkLINE I was devastated about being laid off from my job, I was an emotional wreck. I know my walk with God is much different then it was then. I'm thankful to have this peace in knowing God has a plan and a good future. There are moments I've stressed about finances, and as quickly as the stress hits me, it goes away knowing God is in control.
Jobs
- Looking out there, the economy sucks for finding work right now. But I have thankfully had a couple job offers. One is not ready quite yet, the other, is a drive to the heart of LA. The commute would be a killer. It's for a payroll client I always enjoyed working with at Alliance. I'm meeting with the owner Monday to see if a job is even feasible with the commute I'd have to deal with. I'm not making any decisions. I'm keeping an open mind and praying that God will show me what He wants me to do. I'll keep you updated.
This Weekend
(Cooking, Tango Kilo and Poet Sky) - In the meantime life continues. I'm actually having a lot of fun. Last weekend the band came over to practice two days in a row for their show this coming weekend. I had a good time with the guys. Here are a couple shots from them hangin out and practicing...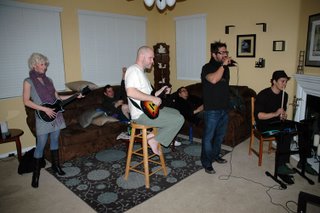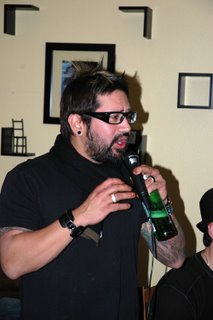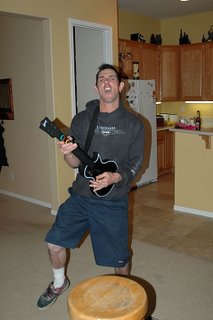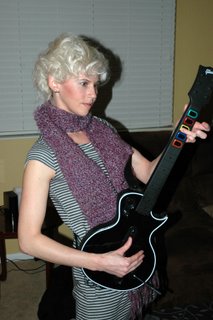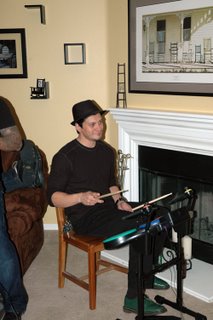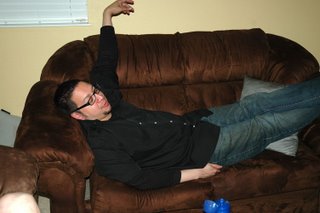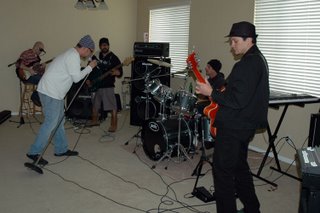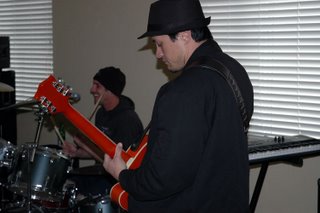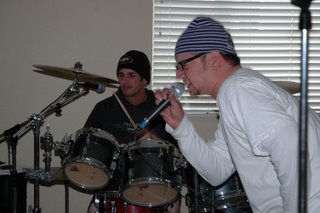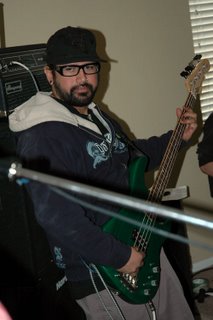 At some point during the weekend my brother mentioned my new plan to cook every Friday night with my friend Andie. (She knows I don't know how to cook and figured since I'm in my 30's its about time I learn. haha!) So Chris plans on joining us! If he actually does it should be quite entertaining. Saturday my sister is going to do my hair and my friend Dave's band, Tango Kilo, in playing at the Marina Lounge, which is the first local show they've had in a while. So my brother and I are going to that. Sunday my brothers band, Poet Sky, is playing down at Universal Bar and Grill so I'm going down with him to that.
I hope to visit some of the Alliance crew Tuesday. So hopefully I'll have more pictures to share for that.
Labels: Pictures, Rambling, Updates
posted by Charity at
2/19/2009 09:00:00 PM
Saturday, January 31, 2009
She stared at the office door… Took a deep breath and forced a smile on her face before swiping her security badge. She chuckled to herself at the pathetic attempt to fake enthusiasm and almost couldn't bring herself to push the door open. Another deep breath as the door swung open into "hell". Immediately she felt the stare, more like glare, of her supervisor. Attempting a smile which turned out to be more like a smirk, said good morning, suddenly regretting the decision to come into work a little late since she stayed so late the night before. There was tension in the air. Chaos really. The busy hum of everyone running around frantic. She tried to listen to the conversations of her coworkers, to see if she could make out what all was going on. Finally she stopped one of them to ask them what happened only to find out everyone had been called in early to help with the "situation"…
This is what happened when I walked into work Friday morning. In fact, I was having such a rough morning on the way into work I put in worship music to try to help my attitude. Looking back I think it was God's way of preparing me for what lied ahead.
I struggled to give over my heart to Him as I worshipped on the way to work. I listened to the words of the worship songs and hoped that my attitude would truly reflect the words that were sung. I finally stopped and asked just that, to change my heart, I knew it was a decision, and it took action. I tried smiling, sure it was strained but eventually it would turn into a genuine smile, it had to. I pulled into my parking spot at work and leaned my head back against my seat staring at the roof of my car. A song then came on… "Draw Me Close to You"
Draw me close to you
Never let me go
I lay it all down again
To hear you say that I'm your friend

Help me find a way to bring me back to you

[Chorus:]
You're all I want, You're all I've ever needed
You're all I want,
Help me know you are near

You are my desire
No one else will do
Cause no one else
Can take you place
To feel the warmth of Your embrace

Help me find a way to bring me back to you

[Chorus:]
You're all I want, You're all I've ever needed
You're all I want,
Help me know you are near
Phrases like " help me find a way to bring me back to you", " Help me know you are near", "you are my desire" all were truth. I waited till the song was over before getting out of my car. I took a deep breath and said to myself that I could do it, I'd make it through the day, that things wouldn't always stay like this at work…
This is all before the description of what took place in the first paragraph! Tell me that wasn't designed by God. Can you imagine if I hadn't taken the time to cry out to God, how I would have handled walking into hell that morning? As it was I was almost immediately overwhelmed by the wave of tension that hit me when the door to my office opened. The phrase "help me know that you are near" repeated in my mind as I walked to my desk to face whatever catastrophe that we were faced with at work. For a moment I questioned God but almost moments after the questions I realized that He had given me strength to face this day.
I had a payroll training class to conduct. It was a special request from a new merchant to be trained on Friday rather then the normal days payroll training is done. I was concerned it would have to be cancelled with all the chaos but my supervisor expected me to go ahead as planned. I felt bad but the glare I had received earlier had softened. My supervisor hadn't gone home from the day before. After the shock of learning the events that took place to cause the confusion and chaos in the office I was told I wasn't called to come in early just because of how far away I live and they knew I would be there eventually. I felt horrible but luckily was not made to feel it by anyone in the office.
I was given a huge blessing, I was able to walk away from the chaos, shut myself into the conference room to conduct the training class for two hours with three of the brightest, friendliest people I've ever had to work with in training! I felt Gods hand in everything I dealt with throughout the day in the same magnitude. My coworkers complained of dealing with rude, aggressive merchants out for blood. And everyone I worked with, even in regards to the drama were all very pleasant and understanding. I couldn't help but *know* He was near.
Labels: Rambling, Random, Updates
posted by Charity at
1/31/2009 07:19:00 PM